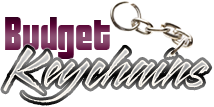 What Makes Imprinted Keychains A Safe Bet In Promotional Events
Posted by admin
Posted on June 17, 2020
Keychains make a popular and effective promotional item to engage your audience with your brand. Whether you are handing over keys of a new apartment, thanking volunteers or sending out mailer gifts, custom keychains ensure a smarter branding.
Offered in a wide range of models, custom keychains offer something special for every occasion and budget.  Everyone needs keychains – in fact many sets of it- for their home, office or car. Gender neutral and handy, these logo items will make a great gift choice to get your message on the move.
An attractive keychain will make a great conversation piece in social settings. So, your message imprinted on these will reach a wider audience than you thought. Every time when someone starts their car, locks their house door or open their filing cabinets, keychains get a sizeable display. The trump card of custom keychains is that these will never remain hidden and will get all the eyes every time.
Some people love to collect these as souvenirs too. Designed to last long, keychains are seldom replaced or discarded. Let's be frank about it. Most people even identity their keys with the unique keychains that the keys are tagged to!
Budget friendly and simple, keychains make consistent impressions all its shelf life. Starting at prices ranging a few cents, imprinted keychains make priceless brand impressions, which make these effective in budget promotions or among small and medium marketers especially. The low cost per impressions of keychains is indeed unbeleivable.
Looking for something unique? Consider these interesting models that will let your recipients carry your brand wherever they go. Bottle opener keychains come handy both to pop the top of bottles and carry keys. So, your brand message imprinted on these will enjoy double exposure – at the cost of one!
Flashlight keychains is another useful model that your audience will like. Everyone will appreciate the dual convenience of a flashlight and a keychain wherever they go. A flashlight is something that not many people carry around all the time though it is an emergency safety item.   That is what makes logo keychains great handouts highly appreciated and practical gifts.
Multi tool keychains: In the new normal world post Covid-19, everyone has to be on their own. Lock down and social distancing has taught us the lesson of the importance of being self sufficient.  These combo keychains will come handy not just to carry keys but to make minor repairs and fixes as well.
 Choose combo keychains with added features to enhance usability. More the usage more will be your brand visibility and recall. Browse our regularly updated collection of custom keychains and choose a model that will impress your audience.