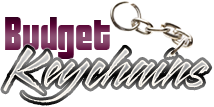 3 Thrilling Reasons Why Custom Keychains Offer Great Value For Your Investment – Must Read
Posted by admin
Posted on October 31, 2017
Promotional gifts that will always work will always be
a) Practical
b) Portable
Make sure to keep this 2P equation in your mind while choosing custom gifts to ensure the best value for your money!
Practicality
Gifts like custom keychains that are useful and serve a clear purpose for your recipients make popular promotional items. These get used over and over again and every time your recipients use these logo items, your brand and message will generate a lot of valuable brand impressions. The more often the items get used, the better will be your brand exposure. Keychains make effective promotional items as everyone uses these logo items in their daily lives. Keychains get used several times a day in locking and unlocking home, filing cabinets and other storage places, which makes your recipients better engaged with your brand .
Portability
An ideal promotional item should be easy to carry for your recipients wherever they go. It will enable them to use these items in several different places to generate maximum exposure. That is another plus point that will work in favor for custom keychains. Trendy keychains will generate a lot of interest and will often double up as an exciting talking topic. Novelty keychains make style statements for your recipients that will end up as collectibles in the long run. As you see, anything imprinted on custom keychains will never fail to grab the attention of your target audience. If you wish to hand out your brand into the hands of your recipients this holiday season, not many custom gifts can match the charm of keychains.
Value for money
Keychains are low in cost yet they ensure a very high level of exposure for your brand, thereby giving you the best value for your promotional dime. Long lasting and well retained, keychains create consistent brand impressions without any repeat effort and investment. Keychains thus have one of the lowest costs per impressions. Offered in a range of material choices, shapes and colors, it is never hard for you to choose a model that matches your promotional theme.
There are key rings with added features and extra functions that offer particularly good value for money. For instance, you can choose bottle opener keychains, flashlight keychains or multitools– to name a few! As they can perform additional functions apart from that of a keytag, these logo items are more likely to replace any similar item that the recipients might already own. For instance a bottle opener keychain will have a higher utility and retention than an ordinary keychain because the added functionality will make your handouts more useful.
Keychains have an added advantage of being neutral gifts that will appease every genre of audience irrespective of age or gender factors. Choose a keychain model that complements your brand image to make your campaign a memorable affair for your customers. Can there be a better gift than a house shaped keychain to promote your realtor services afterall?
How was your experience of using custom keychains in your promotions? Share your thoughts at the comments section