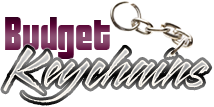 Keep Your Promotional Campaign In The Right Path With These Compass Keychains
Posted by admin
Posted on May 5, 2016
Have you ever invested in keychains as your promotional tool for your promotional campaign? Well, you have missed much of your promotional time if you have not. Invest in these compass keychains today and lead the people directly to you. Now, when choosing promotional products, you always have the keep in mind the ideal customer. Though we have quite a lot of collections of promotional keychains, one item that will help you put your business into the right path is our Compass Keychains.
Compasses have been known to help you navigate your way in the woods or when you need direction. You need to know though that there are many ways and events in which these promotional compass keychains becomes a standout.
These are perfect for travel themed events.
Be it a birthday party, a wedding or any events for that matter. These promotional compass keychains will fit perfectly. It can be either given as a party favor or a prize during a game.
These can be an ordinary store giveaway.
Let us say that you are having a sale or you are celebrating the anniversary of your business. You can employ these promotional compass keychains to your existing customers. Since you are able to engrave or imprint your business information into these promotional keychains, recipients will use these as your business card for easy reference.
There are so many occasions that you can use these custom compass keychains. Some of these promotional compass keychains comes with a carabiner, a whistle, a flashlight and a thermometer. Of all online shops that sell promotional compass keychains, here are reasons why you should purchase from us.
We offer 110% satisfaction guaranteed.
This means that we make sure we deliver you the exact item you ordered, on time. If not we will give your order for free.
We offer amazing imprint options.
You can choose from the following:
– Engraving
– Imprinting
– 4 Color Process
We offer free digital proof.
You can always change the design or edit it without additional charge. We will only charge you when you have made your final decision but until then we will edit it as you require.
We offer free art work and free art set-up.
You do not have any artwork? No problem. Our graphic designers will gladly assist you with this.
We offer free shipping.
Yes, shipping is for free within USA.
Did you know that based on a survey conducted, promotional items are kept longer if it is used as a reference tool? Also based on the same survey, 69% generally keep the promotional product if they have use for it and all the time they use it they will remember you and your business which in the long run will improve the relationship between you and your client. Let these promotional compass keychains lead prospects and everyone in the community right into your business.