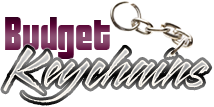 What makes Custom Coiled Keychains popular Promotional Items
Posted by admin
Posted on May 5, 2016
As everyone knows, keychains were made to keep keys organized but have you noticed that there are some people who still forget to bring their keys along or misplace their keys even if it has been attached already to the keychain? Yes, that happens and it happens most of time that keys are still being misplaced even when it is already attached to the key holders. That is we, at budgetkeychains.com, came up with the promotional Coiled Keychain category.
So what are the advantages of the promotional coiled keychains compared to any other keychains offered? We will highlight two advantages on why you should opt for these promotional keychains.
Coiled keychains can be mounted to the belt.
– This small feature that a coiled keychain can offer makes it stand out from any other keychains. How can you ever forget your keys if it has already been attached to you wherever you go? As soon as you leave the house, you will not worry about losing your keys or putting them elsewhere without remembering. Remember that keys are also small items and if you cannot remember where you placed it, you will surely have a difficult time looking for it.
It can be used as a bracelet.
– This is the only promotional keychain that you can attach to your body. When you wear it as a bracelet, you will always be aware that your car keys are just around your wrist. This reduces the risk of misplacing your important keys.
So who should use these promotional coiled keychains? Well, it is perfect for everybody but we highly recommend these to the following people:
Joggers
– Are you always active and on the go? You probably want to jog at the nearest park and you do not want to carry a lot of things except for your house keys. Is it not perfect that you can just wrap your house keys around your wrist with these promotional coiled keychain and all throughout the time you will be jogging you are assured that the keys are with you at all times.
Swimmers
– Swimmers often keep their clothes or things inside a locker but have you ever thought where they keep their locker keys? In situations such as this, the promotional coiled keychain is perfect. You need not worry if it the water will ruin the keychain because it is made out of plastic which is perfectly safe.
These promotional coiled keychains are not only perfect for sports active goers but it fits perfectly also to ordinary people who wish to have their house keys or car keys attached to them at all times. Based on a study, 54% promotional products are used at home and 24% of the promotional products are on the person and if it is not worth keeping, the item is either filed away or ignored. So when choosing an item for your promotional campaign, consider if the item is useful or not.
Thinking about your budget? Do not worry because these are offered at a very affordable price at the same time you can customize it so that your business name or logo will be flaunted every time someone uses it. This is a type of promotional keychain that will surely last for quite a while and the more people use it the more your business name will be promoted. Hand it out to everyone randomly, you will never know the people you gave these promotional keychains will eventually become your loyal customers in the future.