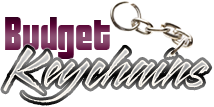 Let Your Business Name Leave A Lasting Impression With These Custom Printed Acrylic Key Tags
Posted by admin
Posted on May 5, 2016
Have you ever tried investing in a promotional tool such as a keychain? In today's market, there are different promotional keychain designs that you can choose from and along with that are also different ways of imprinting information into the keychain. One of the best ways you should choose is by imprinting information using acrylic paint, thus we have our promotional Acrylic Key Tags. With this kind of material used for imprinting, it gives you the security that whatever information imprinted will never be removed washed out by the water.
These promotional key tags can be availed for as low as $0.36 and if you plan to order it in wholesale you will surely have great savings. These promotional key tags can be ideally distributed on:
Trade shows
If you are planning on your next promotional campaign.
Business conventions
If you have a scheduled meeting and you want to give your business partners or even random people who will attend the conventions a little something so they can remember you.
Party favors
Are you celebrating your company's 5th or 10th anniversary? These are the perfect party favors you can invest in without worrying if it will cost you a lot because it surely won't.
Holiday Celebrations
If you want to greet your loyal customers or everyone in the community during holidays such as the 4th of July or during the Christmas season.
There are so many occasions or celebrations during which these promotional key tags can be a part of it. All of our acrylic key tags come with the following:
Crystal Clear Shell
With this feature, you are able to display your business information or business logo visibly and clearly.
Strong Key Ring
Have your keys attached to the key rings and you will no longer have missing keys.
6 Different Shaped For You To Choose From
We have the following shaped offered under this key tag:
• Rectangle
• Square
• Oval
• Round
• Heart
• House Shape
Therefore have your name and brand logo on these custom keychains and you will be surely remembered by the people in the community. Based on a research, among those given with a promotional item 89% recalls the name of the advertiser on a promotional product they received in the past 24 months. You can also add a message or other information that you want. These little promotional key tags will create a huge impact and will definitely warm the hearts of your existing clients and prospects. So give these promotional acrylic key tags a chance and your name will stick to them forever.
Share and Enjoy