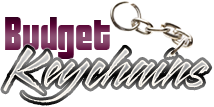 Your Brand On Custom Keychains Will Never Be Forgotten
Posted by admin
Posted on July 2, 2019
Promotional keychains are one of the popular handouts among custom products. People find it useful any time and on any occasion and your message imprinted on these in effect travels from place to place. Portability is the main benefit that advertisers seek from promotional activities and keychains will ensure the ultimate mobility for your brand.
One of the main challenges that marketers face today is to keep their brand well displayed among the target audience. With thousands of brands vying for attention, customers may get distracted. In addition, their short attention span will make it difficult for marketers to retain their interest for long. This is where highly functional free gifts like keychains come into the bigger picture. These custom products will not just keep your brand in front of the key audience but will engage them with your brand in a fun way.
Custom keychains come in a wide variety of shapes and sizes that it is easy for you to choose a model that matches your theme. You can even choose keychains with stress relievers or bottle openers that your audience will find more useful than a plain keychain.
Small enough to fit in your hands, keychains will always remain in plain view of not only your audience but even people around them. A nice custom keychain will make a banter topic among everyone and get your brand the much-desired word of mouth publicity.
Keychains even make team spirit items that bring a group of people together during game days and corporate events. Get your brand and artwork imprinted on keychains to create a sense of unity among the members of your team.
Promotional keychains are a reflection of one's values, hobbies and styles.  Choose from a wide selection of designs and colors including sports-themed keychains like homerun keychains or soccer cap bottle opener keychains.
If you are looking for a functional keychain that comes to the aid of your prospects more often, consider flashlight keychains or whistle keychains that make a great safety kit item as well. Make these logo items more interesting by getting them imprinted with your message, artwork and more to create a highly visible and budget-friendly custom gift that nobody can resist.
Keychains are everywhere. In fact, they're enjoying popularity even in this robotic age thanks to its popularity and ease of use. Many businesses and organizations are taking advantage of this trend by using Promotional keychains as advertisements. Are you one among them? Do share your thoughts and ideas on our facebook page to join an interesting discussion.
Share and Enjoy