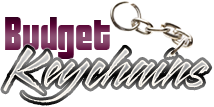 Custom Keychains As Handouts For Employee Welcome Kits
Posted by admin
Posted on September 25, 2019
Employee welcome kits will ideally contain custom items that the new hires find useful. From pens, notepads, erasers and more, it can have anything that is functional and that fits your budget. Keychains make a unique item for employee welcome kits. They will find it useful to keep their office keys safe and tag the keys of their vehicles and home along. Everytime they see your brand and message imprinted on these everyday items, the new recruits will feel really appreciated.
First day in office is a special day for everyone.  They will indeed be excited to share the experience with their friends and family by posting instagram pictures and your custom gift will get a special mention for sure. Just imagine the exposure your brand imprinted on these keychains will get every time they carry these keys to holidays or a day out with friends.
Word of mouth publicity is indeed the most powerful means to get across the message for businesses. It will have a long lasting residual effect for your branding. Your employees will make the best brand ambassadors for you during business events and official meetings where they carry these classic branded keychains.
The more your brand is seen the more will be your brand popularity. Keychains have one of the lowest costs per impressions as these continue to make brand imprints all its life span without any repeat effort or investment.
Keychains are something everyone needs. So, even if you have a work force comprising of people of different age groups and demographics, these make versatile gift bag items. Keychains will make a subtle way to remind an employee just how special they are. This gift is sentimental, meaningful, and inexpensive. Offered in a wide range of models and price rates, you can choose a model that matches your theme.
Here are some popular models that everyone will appreciate
Classic choices
If you are looking for a classic model, look no further than custom metal keychains. Designed to last long and look good, these metal keychains will keep your brand and message remain in plain view of your employees for a long time.
Leather keychains is another fabulous choice to consider if you have a slightly higher budget. Elegant and well sought after, leather keychains will complement your corporate profile the best possible way. Your employees will have a perfect welcome kit item that they will cherish for a very long to come.

Combo models
 Looking for something that is much more than a plain key ring? Bottle opener keychains will make a great option. These will double up as an opener and a key alike. More utility, more brand exposure and more fun! Your employees will truly be delighted to get something unique as these logo items.
Need more? Make sure to browse our complete line of custom keychains to pick up a model that matches your theme