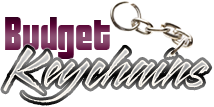 Custom Carabiner Keychains – Fashion Accessories That Carry Keys
Posted by admin
Posted on February 20, 2019
Carabiner keychains are small yet necessary handouts in many situations to carry keys hands free and to stay organized during outdoor activities, biking and camping among others.  Offered in a range of models and colors, carabiner keychains will put your brand on a portability curve that is hard to miss! Strong to hold and easy to attach to backpacks or belt loops, carabiner keychains will carry your keys securely.
The best part is that carabiner keychains can also be used to carry small everyday items like USB flashdrives, flashlights and more. Your brand and message imprinted on these logo items will get a lot of attention and appreciation on these logo keychains.  Carabiner keychains are something that everyone needs to keep their multiple sets of keys and to identify various identical looking keys. Versatile and gender neutral , these logo items are well suited for mass events like tradeshows to reach out to a mixed audience cutting across gender and demographics differences.
Custom keychains will never stand out like a sore thumb in any promotional event because these logo items can easily complement your diverse branding campaigns and product lines easily. Add  to it the bonus that keychains remain in plain view of the audience unlike many other custom gifts that will remain hidden in pockets or closets. Your brand and message on these high visibility items will get a lot of attention for sure.
Check out these Carabiner Keychains offered in a range of metallic colors include gold and silver, which makes them great choices for holiday promotions or milestone events.
5cm Carabiner With Split Keychains These budget friendly handouts will put your brand on a wide display. Designed to perform various roles, this carabiner with split key ring can be used for  not just managing keys  but to carry other light weight items of daily use.
Carabiner With Split & Nylon Strap Keychain Rings These combo items will offer the dual convenience of a carabiner and a split keychain ring that allow the users to carry their keys wherever they go. This split key ring & nylon strap offers limitless exposure and can be managed in bags, purses or belt loops. Your message and brand on these will get a lot of attention and appreciation every time they go about their daily business or pursue outdoor leisure.
Carabiner with Bottle Opener and Keychain Rings: More the features, merrier will be your recipients! These carabiner keychains feature a bottle opener and a keychain ring all at once, which makes them great multi tasking handouts that everyone will cherish in their life. Your brand on these will get a wide angle display even in party halls and concerts. Imagine the brand impression these pint sized logo items will be making during its shelf life.
Share your experiences of using custom carabiner keychains as your promotional swag and join a light hearted discussion with us.