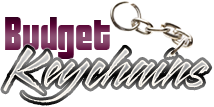 Custom Keychains- Limitless Models To Complement Your Promotional Theme
Posted by admin
Posted on February 19, 2019
Let's be frank about it!  Not many custom gifts can match the beauty and variety of custom keychains. Offered in a mindboggling range of styles, colors, shapes and price points, marketers will find a lot of options in their platter when they choose custom keychains as their branding gifts. Even if you prefer to choose keychains as your promotional tools year after year, you will have  ample models to bring in a variety twist to your promotions to make them look fresh and unique every time.
Here are some of the trending models in promotional keychains that can be considered.
Quirky shapes will make heads turn
Novelty keychains: Quirky shapes and goofy models will grab easy attention and make heads turn. The best part is that these keychains can be matched to your promotional theme as well for greater impact. Still on fence? Here are some of the models that will steal your heart right away. Horse Head-Shaped Bottle / Can Opener Keychains are perfect choice to consider to promote polo clubs, equestrian events and more. These will spread your word easily without you having to resort to tons of text as well.
Another interesting model to consider includes these Bicycle Shape Bottle Opener Keychains that are shaped like a bicycle but functions like a keychain and a bottle opener all at once. Offered in a range of brilliant color choices, these unusually shaped keychains will make your brand the talking topic in town. Make your message sound better and sweet to the ears of your audience by getting it imprinted on these Guitar Bottle Opener Keychains. Every time they carry these attractive keychains, your brand  popularity will go up a by a few notches!
Combo models make the ultimate task masters
Ever thought of including multi tasking keychain models in your brand promotions? Bottle opener keychains will not just pop the top of bottles but also make a reliable custodian of keys. Needless to say, these keychains offered in a bevy of color choices will grab instant attention even in well attended parties and picnics. Flashlight keychains will keep your brand right on top of the minds of your audience not just in day time but at night as well. Imprint your brand and message on these and see how these custom keychains will let your brand grab the spotlight literally!
Classic keychains make all time winners!
Metal keychains or leather keychains will make classic example of crowd pleasing keychains for corporate events and  elite business  meetings. Offered in various elegant and luxury models, these finely crafted keychains will make a great vehicle to  get your message across to far and wide. Hanford Metal Keychains that show off a stunning design of leather and metal combination will make a great choice to make your brand standout in business events.
Have you been using custom keychains as your promotional items? Do share your experiences with us at our facebook page to join an interesting conversation.