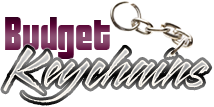 Custom Combo Keychains- Handouts With Unbeatable Character
Posted by admin
Posted on February 21, 2019
Keychains are so much more than souvenirs or freebies. While custom keychains make a great way for marketers to share their message and to show off the creative flair, for the recipients it makes a fabulous way to show their unique personality  and identity. Light weight and compact, keychains are easy to store and distribute during events and mailer campaigns. Offered in various materials choices like metal, leather or vinyl, these logo items can be imprinted with your brand, add elements and artwork  and to add a little humor into everyday life.
Metal keychains make elegant and sophisticated gifts. You can get your image or message laser engraved with highly detailed photographic images and texts. Combo keychains that not just carry keychains but include various other handy features are a rage among recipients.
Here are some of the best selling models that will make a great addition to your marketing mix.
Phone stand and screen cleaner combo keychains: These keychains that double up as a phone stand and feature a screen cleaner will make a great handout for the tech savvy audience. Easy to carry around in a split ring, these combo keychains make great crowd pullers during  tradeshows and other mass events. Every time a recipient uses it for holding phone or cleaning computer screen, these quirky promotional items will grab the attention of anyone who sees it.
Slim Rectangular Flash Light With Compass Keychains: These keychains don't just hold keys but can be used as a flashlight or a compass during road trips and camping trips. Just imagine the exposure your brand will get on these custom gifts. These trendy keychains also make a great talking topic among people.  You can even use it as ice breakers during tradeshows to get the attendees interested in your products and services.
Mini Tire Gauge Keychains: These logo items not just make reliable custodians of keys but also alert your recipients if the tire pressure drops below the ideal level. These custom products will add mileage to your brand promotions and ensure the much needed exposure and word of mouth publicity. These unusual gifts are something that your recipients may not get every other day and that is what makes these combo keychains truly special.
Piggy Bank Keychains: More the utility, more will be the popularity of your promotional items. Get your recipients think about your brand every time they save money for the rainy days. These keychains will make a more meaningful handout than an ordinary keychain for your recipients. These interesting keychains will make great talking topics as well among your audience. Ensure the best value for your promotional dime with these crowd-pleasing custom keychains that are here to stay!
Keychains have one of the lowest costs per impressions. Make these high visibility items your branding tools and get the best value for your investment. Shop right away!