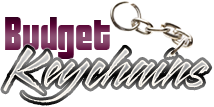 Laser Engraved Keychains – Make Your Brand Stay Fresh In The Minds Of Your Recipients
Posted by admin
Posted on March 7, 2018
The more your brand stays in front of your audience the more will be your brand recall. You can ensure this by choosing popular and daily use items that your recipients will use. That is where gifts like keychains score a perfect 10! Another way to make your brand stay fresh for a long time is to create consistent brand impressions. Laser engraved keychains will keep your message bold and bright in front of the audience.
Keychains often face the daily grinds of life and in the long run, the imprints may look less visible in some cases. However, when you have laser engraved metal keychains your brand will stand out and enjoy a wide angle display for a very long time. If you are looking for a gift for your special clients and customers, laser engraved keychains will make a great choice. Your brand and message engraved into the keychains with high precision will grab easy attention and appreciation.
For the outdoorsy clients
Celebrate the outdoor season in style with these custom carabiner metal keychains that make a perfect handout for outdoorsy clients and individuals. These trendy and functional keychains that can be tucked over belt or bag straps ensure hands free convenience for adventure travelers and sports personnel. Your brand and message imprinted on these keychains will get the undivided attention of everyone around.
Aluminum Bottle / Can Opener Keychains: A great choice throughout the year, these light weight and high utility can opener keychains make perfect gifts to promote bars, restaurants and night clubs among others. These keychains that can double pull as bottle openers will ensure double brand exposure at the cost of one every time your recipients use it as keychains or bottle openers.
Animal Shapes grab easy attention
Do you have an animal mascot or are you associated with the cause of wildlife conservation? These Leopard Shape Bottle Opener Keychains will make a great choice to consider. Leave your brand, message or taglines laser engraved on these custom gifts to grab the attention of anyone who sees it. Offered in a range of brilliant colors, these keychains will make your brand the hottest talking topic too. Unique handouts like animal shaped keychains will set off word of mouth publicity as well.
Celebrate the sports season
Sports is a common cause that connects the whole of American community. Everyone enjoys playing or watching sport and follows it closely. If you are looking for a fund raising item for booster clubs or community sporting events, look no further than these sports themed keychains. Bicycle Shape Bottle Opener Keychains will add more wheels to your branding campaign. Everyone will love to get these unique keychains as freebies or collectibles. Low in cost, these make great tradeshow handouts and mailer campaign gifts as well.
Tennis Racket Shape Bottle Opener With Keychains Holder is another delightful gift idea to consider. Customize these with your brand and message to promote college level tennis events and more. Your brand will get a lot of exposure and promotion.
Need more? Browse our exclusive section of laser engraved keychains and choose a model that matches your theme. Also do share your tips and experiences of using custom laser engraved keychains in the comments section below.