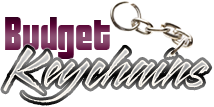 Custom Bottle Opener Keychains Make High Utility Marketing Tools
Posted by admin
Posted on August 28, 2018
The main objective of using promotional products in marketing campaigns is to grab the attention of potential customers and potential clients towards their brands and businesses. Ideally the custom gifts that you choose should be unique and high utility items that people will find useful and interesting.
Custom bottle opener keychains will make a great gift idea for budget marketers and start-up companies that face the uphill task of planning a marketing campaign on a modest budget. Incredibly popular and useful, these logo items will ensure consistent impressions for your brand and solid publicity for their products. Though these logo items make cheaper marketing options, these can multiply business revenues for companies in countless occasions. The best part is bottle opener keychains are light weight, compact and easy to distribute, which makes it a great choice for mailer campaigns and mass events like tradeshows. These daily use items will sneak in your brand into your target audience without the intrusive marketing pitch, thereby earning a few extra brownie points as well.
Bottle opener keychains will display your message and logo every time your recipients use it as keychains or bottle openers. Multifunctional gifts have always been a rage in promotional circuits because it suits the busy life style of every genre of audience. Offered in a range of shapes and colors, these custom keychains will tick the boxes of corporate gifts and fund raising items as well. Everyone will simply love to own these attractive task masters that simplify the daily chores.
Here are some interesting ways where bottle opener keychains can be employed
Sports events: Bottle opener keychains make a budget friendly item to promote sports events or booster clubs. Your audience will find it useful to open the top of beverages at the sports stands thereby ensuring your brand instant publicity.
Fund raising events: The low cost advantage of bottle-opener keychains make them great fund-raising items worth trying. Everyone will love to own these novelty items and be part of a social cause. Customize it with your message and see how these logo items will work tirelessly to spread the message and enhance awareness.
As corporate gifts: Your team will love to get these trendy keychains that double pull as bottle openers, which will surely leave their friends awestruck. Offered in a range of quirky shapes like bicycles, horse, tennis racket and more, these logo items will make heads turn easily and your brand will seamlessly hog the limelight!
How do you plan to use bottle opener keychains in your promotions? Share your thoughts with us at our facebook page.