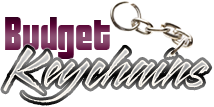 How Custom Keychains Evoke The Principle Of Reciprocity In Business Promotions
Posted by admin
Posted on August 24, 2018
Reciprocity is something that is so natural to humans because it enables them to survive in the society. Needless to say the principle of reciprocity is applicable in all realms of life including business promotions. When applied prudently, this marketing strategy will easily set your business apart and retain and impress customers.
How The Principle Of Reciprocity Work For Your Business
The principle of reciprocity is a win- win situation where everyone involved is benefitted. When you give a free gift to your customers, they will be inclined to give you something back. Highly useful free gifts like custom keychains will create an impression in the customer's mind that they owe the business. Customers will feel special with freebies, which create a feel good factor about your brand and enhances the brand loyalty of your customers.
Using Reciprocity
Free gifts enjoy a high retention and the recipients will find functional gifts like keychains a welcome addition to their collection at all times. The big plus is that whenever your recipients use these logo items they will be reminded of your brand and message, which will come handy when they plan to reciprocate your gesture.
Surprise gifts With Purchase
The best way to announce your grand opening or special offer is by handing out free gifts. Hand out the customers a free gift with purchase and leave a lasting impression. Happy customers turn into regular customers plus they will make referrals whenever possible. Handing out a free gift that is branded with your company's message will encourage them to come back to your stores more often.
Gifts to Engage Customers
Make sure to engage your customers with fun contests like prize wheels during tradeshows or special sales season. Offer your customers an interactive experience where they can earn a freebie and engage the customers with your brand in a light hearted manner. Choose interesting and multi functional models like bottle opener keychains or flashlight keychains that will make a high value gift for your customers for better retention.
Gifts to earn the attention of new customers
Earning new customers is as important as retaining the existing customers. Mailer gifts are great options to pique interest in your product line and engage your customers with your brand. Light weight and budget friendly gifts like keychains will make great mailer gifts that everyone will love. By getting these free gifts they will be encouraged to know more about your brand and talk about it among their friends.
The principle of reciprocity works on the rule of give before you get and it surely works! Have you tried reciprocity ideas in your business promotions? If yes, do share your ideas with us at our facebook page.