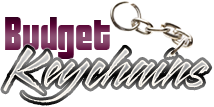 Bottle Opener Keychains – Custom Gifts To Build Up Brand Buzz!
Posted by admin
Posted on August 29, 2018
Everyone needs keychains and bottle openers alike in their daily lives. Probably most people use it many times a day, which will prove how popular these logo items can ever be.  Bottle opener keychains make gender neutral and versatile gifts that will fit all types of promotional themes. The big plus of custom bottle opener keychains as promotional giveaways is that these items can be given to any adult ranging from professionals to party heads and outdoor enthusiasts. Customize these logo items with your brand and message to help businesses reach the maximum number of potential customers as these can be used both indoors and outdoors.
These innovative gifts that combine the best of both the worlds of a keychain and a bottle opener will ensure a high value gift that nobody can resist. Just in the right size for mailer envelopes, these logo items can be employed to get your message across far and wide. Budget friendly and immensely popular, bottle opener keychains will make great tradeshow swag and store promotional items as well. Looking for an interesting referral gifts for your existing customers to encourage them to refer their friends? There can't be a gift that is as interesting as bottle opener keychains.
Here are some of the popular keychain models that can be added to your marketing mix.
Aluminum Bottle / Can Opener Keychains : Offered in a range of interesting color profiles and metallic shades, these bottle opener keychains will never fail to impress your audience. These low cost items will make a high value gift for marketers.
Motorbike Shape Bottle Opener keychains: Accelerate your marketing campaign with these motorbike shape bottle opener keychains that will leave your audience thrilled. Ideal to promote motorcycle racing events, motorbike showrooms and maintenance services, these quirky keychains will make a great talking topic among your audience.
Cat Shape Bottle Opener Animal Keychains: These cute keychains are likely to be a huge favorite of not just cat lovers but everyone, thanks to its adorable shape and brilliant color choices. Customize these with your brand and message to make it an interesting souvenir that your recipients will love to show off.
Guitar Shape Bottle Opener Music Keychains: Make your brand stand out among your audience with these guitar shaped keychains and get your message out a notch louder. Not many people can resist these interesting hand outs that make stylish accessories apart from a functional keychain.
Need more? Browse our eclectic collection and choose a model that matches your needs. How was your experience of using bottle opener keychains as your promotional items? Share your thoughts with us at our facebook page.