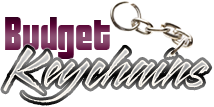 Custom Keychains – Low Budget Marketing Made Easier
Posted by admin
Posted on December 5, 2022
 If you are looking for promotional  gifts with your logo on them, custom keychains will make a fabulous choice. Practical and affordable enough even for low budget marketers , keychains make proven gifts that hardly fail. Available in a wide range of models, custom keychains offer something special for everyone.
Light weight and easy to distribute in person or mail out, logo keychains make excellent handouts during trade shows, conventions and conferences.
Here are a few popular models that can be considered.
Novelty Keychains
Is it not cool to have a keychain that not just carries your logo but complements your product line as well? Novelty keychains grab easy attention of everyone around . For instance, if you wish to promote your realtor services, look no further than custom house shaped keychains. It will indeed make a tangible reminder of your brand; while providing your recipients something that they will relate to with your brand.
Creative customization
Keychains offer ample customization scope, thanks to its high visibility imprint space and diverse customization options. Marketers can also think beyond their brand and contact details, by coming up with creative artwork or taglines that will make it unique.
Get your brand easy  attention by imprinting your logo on these keychains and leave a lasting statement at trade shows! Logo keychains are obviously a great way to promote your brand and attract new customers.  Budget friendly and durable, keychains will help you to reach out to your audience and make your brand stand out. Make sure to keep your message unique so that more people will remember it when they see someone using it.
Heart shaped keychains
One of the most popular types of key chains is the heart shaped acrylic keychains. These make excellent giveaways during holiday events, healthy heart week and other similar events. Being small, light weight and easy to carry, these brightly colored keytags are easy to customize with whatever message you want – whether it is your company name or a funny joke.
Plush toy keychains
These keychains are perfect to highlight the mascot of small businesses and non-profits.  Add your logo and message on to these cute keytags to make it memorable.  Your recipients will love these logo keychains because they are cute and worth showing off.
Metal keychains
If you are looking for an elegant corporate gift for your employees or clients, custom metal keychains will make a great choice. Durable and stylish, these keychains will last through years of wear and tear.  You can laser engrave your logo and message on these keychains to make great gifts at events like trade shows or conventions. With so many shapes and price rates to choose from, you'll be able to find the perfect match for your needs!
Bottle opener keychains
Perfect for milestone events and anniversaries, bottle opener keychains allow you to add logo, images and designs to make a memorable keepsake for your party and an effective way to spread word about your business.
Looking for more? Browse our complete line of custom keychains to choose a model that you think will meet your needs.