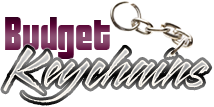 Custom Leather Keychains Make Perfect Corporate Gifts
Posted by admin
Posted on July 21, 2017
Leather keychains will make great corporate gifts because nobody can resist these trendy and elegant keychains that are made to last long and look great. Apart from being a highly useful keychain, your team will love to wear these to accessorize themselves. Thus, these keychains make a fashion statement and even an expression of the passion and hobby of your recipients. Leather keychains are easy to personalize with your brand and message. Every time your recipients carry these elegant keychains they will feel brand loyal and pride. You can write a message, a logo or monogram on these keychains to enhance its personal appeal.
Corporate gifts serve as tokens of appreciation and encouragement to the staff members and will help them stay more focused and productive at work. Everytime your staff use these custom keychains, they will surely be reminded of your social responsibility and goodwill of your brand. Interestingly keychains will also make great talking topics. This limited edition branded keychains that are imprinted with your brand and message will grab easy attention of everyone around, which means that your team will have yet another solid reason for them to carry these around.
What makes keychains perfect corporate gifts
An ideal corporate gift is something that all your staff members should find useful. Leather keychains have a high level of standard and beauty to boast and your team will love to carry it around wherever they go.
A popular corporate gift is something that your team can use both at work and after that. Your team will surely find these logo gifts useful in organizing their multiple sets of keys.
Keychains enjoy a universal appeal because it is something everyone uses. If you have an employee list featuring a young team, consider these logo keychains as these are something that appeals to everyone in all age groups.
Light weight and compact, these leather keyhains are easy to distribute and are well suited for corporate events and tradeshows.
Here are some of the models that can be considered.
Expedition Key Tags: These leather look key tags equipped with a metal plate are offered in a palette of bright colors and will grab easy attention whenever your recipients use it. Offered in a range of colors, you can choose a color that complements your corporate color.
Leatherette Rectangle Keychains: These soft-touch leatherette rectangular tags with a gunmetal split ring and a large engraving plate will make a great choice as corporate gifts. Long lasting and highly functional, these rectangle keychains will make your team feel proud and well appreciated. Every time they use these trendy , customized keychains , everyone around will be impressed for sure as well.
 Leatherette Key Tags: These shiny silver key tags are accentuated with black simulated leather will turn heads easily thanks to its stellar design. Personalize these with your brand and message to turn it into a high value corporate gift that your recipients will retain for a very long time for sure.
Metal/ Simulated Leather Keychains: Thee elegant metal /simulated leather key tag will make a perfect corporate gift on a budget. It makes a great individual gift as well as a combo gift and every time your team members use these elegant leather keychains, they will get a lot of attention from everyone around.
We have a lot more in leather keychains. Browse our collection and choose a model that matches your needs.