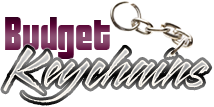 Bottle Opener Keychain Models That You Cannot Afford To Miss This Party Season
Posted by admin
Posted on April 13, 2017
Bottle opener keychains will not just open spirits but will also keep up the spirit of your promotional campaign! Bottle opener keychains have become a popular gift choice to promote brands and events these days thanks to its high popularity and low rates. So, if you have been looking for the most popular bottle opener keychains for your promotional campaign, we have some cute models to consider.
Slim bottle opener keychains: These light weight and colorful custom bottle opener keychains have become popular gifts due to the sheer variety of colors and its lightweight, sleek design. These are great to announce party nights or bars as these will get your message out in a fun way every time your recipients keep it on the desk or use it to pop the tops! We offer attractive price savings on bulk orders.
Guitar shaped keychains: Shaped like a guitar, these keychains will make an essential party accessory that will get them shaking their legs on the party floors. These customizable Guitar Key Chain Bottle Openers from Budget keychains will add more buzz to the Friday night parties and fun. These promotional bottle openers are a great bar giveaway and can also be used to promote concerts or musical nights. These quirky shaped bottle openers will not just steal the hearts of the party revelers but music lovers as well.
LED Keychain Light with Bottle Opener: These bottle openers are small, light weight and double up as flashlights too. Often attracting the attention of your customers is easier said than done. Considering the fact that most people enjoys an occasional ale at dusk after their day at work, these LED Keychain Lights with Bottle Opener will make a sensible handout for businesses.
Shark bottle opener keychains: The teeth baring menacing sharks could send a shiver down anyone's spine. But this shark is not after you but your bottle caps. Customers will literally lock their eyes with your brand on these uniquely shaped shark bottle opener keychains. These keychains will make perfect handouts for corporate parties, picnics, field trips and to promote aquariums and marine parks. These amazing hand outs will literally gobble up the competition around and will make you the biggest fish in the pond!
Keyshaped bottle opener keychains: Anyone would love these key shaped bottle openers that look like yet another key in the bunch. Available in three brilliant colors, these will gel well with the keys and when these pop the tops, everyone around will be surprised and will love to make these their banter topic.
Which one of these models is your favorite bottle opener? Tell us your opinions at the comments section.