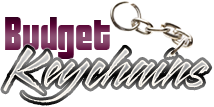 Benefits Of Custom Bottle Opener Keychains That Not Many Logo Items Can Match!
Posted by admin
Posted on January 25, 2021
Enjoying a chilled drink is one of life's delights for everyone. However, not having the perfect tool to open that favorite beer is not just frustrating but risky as well if you try to open it with your tooth and nail – literally!
Custom bottle opener keychains are meaningful handouts that will leave your audience well prepared for their cocktail moments. Ideal for all businesses – not just bar and brewery niche- these budget friendly custom keychains are well retained and portable giveaways that will go a long way in making your brand  popular across a wider audience group.
It's imperative for anyone to have atleast one bottle opener that is easy to use. Whether it is a fresh juice can, soda or beer,  bottle openers come handy in a multitude of real life situations. It is this high utility that makes these logo items   great promotional tools for marketers. The big plus is that keychains are available in a wide range of interesting shapes and colors that will enable the marketers to match it with their promotional theme.
Versatile
Probably, the biggest advantage of custom bottle opener  keychain is that it can be used any time and any place  to make your brand  well seen. It will be much valued gift for personal events like weddings, parties and more while being a proven marketing tool during business promotions. The light weight design will also make it a great choice as mailer gifts.
 Looking for a popular fund raising item that will sell off like hot cakes? Look no further than  bottle opener keychains as these are something everyone will find useful. Did we say that these are excellent collectibles as well? So, your donors and volunteers will have many reasons to buy these interesting products while being part of your social cause.
High utility
Promotional gifts aren't just material things, it needs to be purposeful to show that you care for your audience. Bottle opener keychains offer the dual advantage of  a keychain and a bottle opener for your clients and employees while  ensuring ensure double exposure for your brand. It is a true win- win situation!
Easy Portability:
Light weight and measuring just a few inches, bottle opener keychains are  easy to carry in pockets, totes, bags, and car dashboards. With a bottle opener keychain your prospects will enjoy the convenience of having a bottle opener at hand every time they carry their keychains.  Everyone will get attracted to these multi functional keychains use it a lot.
Custom bottle opener Keychain makes exceptional promotional items, that will earn the attention of your clients and customers and enhance your advertising reach. How do you plan to use these logo keychains part of  your marketing strategy? Share your ideas with us on our instagram.