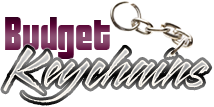 Why You Need Custom Keychains As Your Promotional Swag
Posted by admin
Posted on January 27, 2021
Custom keychains win hands down as effective promotional items.  The incredible promotional potential enjoyed by these cost effective pint sized products could be hard to believe. However, even in this robotic age of keyless security, these old school gifts of custom keychains continue to be the hot choice of most marketers.
Functional, reliable and versatile, custom keychains offer limitless customization options as well. A fantastic attention-grabber, keychains are available in a wide range of shapes, models and colors.   If you are looking for a promotional give away for the upcoming trade show or product launch, custom keychains would be simply the best for your business. Imprinted Keychains delivered at the perfect occasion can be extremely effective in enhancing your goodwill and brand visibility
Popularity
Everyone needs keychains in their everyday lives and hence custom keychains ensure maximum brand visibility. Every time your recipients use these keychains, they would be reminded of your business and enhance the brand loyalty of your customers.
Get your logo, message and CTA on custom keychains to remain in plain sight of your audience long terms. Available in a wide range of handy models like engraved keychains, acrylic keychains, leather keychains, and  multi functional models among others, you can easily find a model that relates to your promotional theme.
Budget friendly
Keychains are cost-effective promotional items that are well suited for mass events while helping you save a good amount of money on advertising.
High retention
The long life cycle of custom keychains will ensure increased exposure of your message. It has been proven that most people who receive high utility promo  products will use it for months on end after which they tend to re-gift. This means that your message will continue to reach a much bigger audience  than you thought. Useful items like keychains will offer long-term results that   other  forms of advertising cannot beat.
 Ensures brand Loyalty
High visibility handouts like  keychains instill goodwill and improve the perception of your  brand among the audience. Having a branded keychain that not everyone may have will make your audience feel valued , which in turn will strengthen the bond with existing customers. Research data shows that 52% of users who receive a promotional item choose to do business with that company.
 Diversity
Promotional items  like keychains are extremely versatile and will give a lot of freedom for marketers to use it the way their wish to ensure maximum benefit. No matter whether it is as corporate events, holiday gifts, rewards for online contests, keychains will fit in the marketing jigsaw puzzle with ease. Every time your employees or clients proudly use these trendy keychains, they will turn into your biggest advocates.
Browse our complete line of custom keychains to choose a model that matches your theme