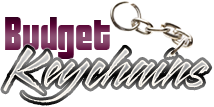 Everything You Need To Know About the Different Types Of Custom Keychains
Posted by admin
Posted on January 22, 2021
Keychains are one of the most essential everyday items that are often taken for granted. Most people fail to think about keychains till they need it.  Interestingly, keychains not just hold the important keys of office or home but other valuable items such as USBs or power banks for our daily living and activities.
Did you know that keys are one of the most misplaced items in every household?  By  tagging the keys in a keychain, we can  save a lot of time and effort of searching for the misplaced keys. Plus Keychains are not just limited to our homes or work places. Custom keychains imprinted with logo and message have become common promotional items for companies to promote their products.  Offered in a variety of shapes and colors, keychains offer a lot f options to consider for marketers.
Here are some handy tips that will help you select a model that suits your needs and style.
Engraved Keyrings
The easiest to be customized yet one of the most elegant in keychains, metal keychains  can be laser engraved with your logo, message or artwork.  Whether you are looking for a special family reunion gifts, valentine's day events or business promotions, laser engraved keychains will make a great handout to consider.
Leather keychains
Classic gifts that will stand the test of time, leather keychains will win hands down a s a perfect choices as corporate gifts for your high value clients and  long term employees. Designed to look better with every passing day, leather keychains are hard to miss so is your message embossed on it!
Acrylic keychains
Durable , light weight and well suited for daily grinds, acrylic keychains are available in a wide range of shapes and colors.  It is a hot favorite of  budget savvy marketers for their marketing events and mailer campaigns
Bottle Opener Keyrings
Every household or office must always have a bottle opener ready for any occasion. So, can there be a better way to have it than on a keychain to ensure easy access- anytime anywhere.  Ideal as birthday gifts, party favors, beer promo swag and much more , bottle opener keychains make handy gifts will appease anyone who's always poppin' a bottle!
Flash light keychains
Talking about convenience, not many custom gifts can match the charm of these combo keychains that bring together the dual utility of a keychains and a flashlight at once. Ideal for everyone , flashlight keychains will keep your recipients feel safe and reassured all the while making them more brand familiar. A flashlight at easy access is something that everyone will find truly useful. Exploit its popularity by making these keychains your promotional giveaways.
Keychains  are not something  new to the corporate sector as it has been effectively used to increase their brand awareness and  fan base. Browse our complete line of custom keychains to choose the best at easy rates.