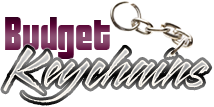 6 Ways Bottle Opener keychains Can Be Used to Market Your Business
Posted by admin
Posted on September 17, 2018
Bottle opener keychains make popular custom gifts to promote any genre of business thanks to them being handy and long-lasting. There are countless promotional events and occasions where you can employ branded bottle opener keychains to promote your brand among your audience.
Here are some smart ways of distributing custom bottle opener keychains.
As purchase incentives
Bottle opener keychains are available in a range of affordable price points, which makes it easy for you to distribute these logo items to promote your brand. Marketers in the food and drink industry will find custom bottle opener keychains a great handout along with purchases as a brand reminder and a fun way to inspire them to come back to your stores for more. Everyone loves freebies and to make them more attractive, choose bottle opener keychains in brilliant colors and novelty shapes that will arrest the attention of even the most casual users.
Direct mailer gifts
Light weight and highly practical, bottle opener keychains will make a top favorite among mailer gifts. Even today, people love to receive letters at their letterbox each day and you can give a surprise twist to your promotional mails by enclosing a corporate bottle opener inside, which will make it more appealing and will enhance the chances of getting your mails read. These slim bottle openers that can be easily slipped into an envelope will make a great choice as it is flat and light weight. Mailer campaigns are a great way to reinforce your brand in the local community and to connect with new customers.
As event handouts
Branding at business events should be interesting and consistent to make sure that you leave a lasting impression in the minds of the audience. Use practical merchandise to get your brand into the hands of the audience. Branded bottle opener keychains will also make a great corporate gift to please your employees as it will serve a clear purpose and promote your brand all at once. Choose bottle opener keychains models in your corporate color to make the first best impression.
Keep bottle openers in your staff room
You can make your team feel appreciated by creating a relaxed and pleasant environment at office. Branded keychain bottle openers make a handy item for the break room and kitchen. They will keep your brand right on top of the minds of your audience and will ensure a handy tool to crack open an orange juice during break time. Novelty models like alligator shaped keychains will grab easy attention and will make your team remember that they have a great work place to boast!
As tradeshow swag
In order to make your presence felt at a trade show you should have an interesting handout and just your business card! Tradeshows attract a diverse audience of all age groups and when you need a freebie that is gender neutral and interesting, not many logo items can match the popularity of bottle opener keychains. Unique and highly functional, these logo items are more likely to be retained, which means your business's details won't be forgotten for a long time after the event. Choose keychains that can be attached to the backpacks or purses so that they don't get lost. These carabiner bottle opener keychains will make a great choice.
As a fun alternative to business cards
Bottle opener keychains that are imprinted with your brand and contact details can be used during business events, food fests and beer tasting events among others as a fun alternative to business cards for catering or food and drink related companies. Choose innovative models like bottle opener flashlight keychains or models that even resemble business cards, to enhance the popularity. These logo items will make it easy for your recipients to get in touch with you because they will love carrying around these keychains that double up as bottle openers and flashlights!
What do you think is the best way to use bottle opener keychains? Share your thoughts with us at our facebook page.