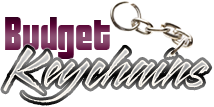 The Best Ways to Use Promotional keychains to Market Your Business
Posted by admin
Posted on September 14, 2018
Custom keychains make a great way to keep your name in front of both existing and potential customers. Whether you believe it or not, custom products still play a crucial part in the marketing strategy of businesses.
Promotional keychains can be imprinted with your brand or artwork to make it unique and to tell others where your customers got it from. Do not clutter the imprint space with too much information because it will rob the beauty of these trendy custom gifts and will leave the viewers confused.
Here are some smart tips to turn custom keychains into high visibility billboards.
Environmental Targeting
Environmental targeting simply means to give items that complement your business or promotional theme. For instance if you are thinking of sponsoring a bicycle rally, consider custom keychains that are shaped like bicycles to grab easy attention.
Use combo items
Keychains enjoy a very long shelf life, which means it will get used for a long time. The big plus is that you can even use combo keychains that include bottle openers or flashlights that can be used on a daily basis for added effect.
Reward Referrals
Promotional keychains work well as gifts for customers who have given you a referral. Imprint your brand and message on these logo items to make them really unique. These token gifts will make your recipients well appreciated.
Give freebies Get Something
By giving a highly useful promotional item like keychains to a customer you can evoke reciprocity in them that makes them want to do business with you. Reports show that 85% of recipients who get a free gift will prefer to support the brand that handed out gifts for them, which will underscore the promotional power of custom gifts.
Custom keychains make great ice breakers
Highly useful custom gifts like keychains make a great ice breaker to start up a conversation during business events like tradeshows. Budget friendly and offered in a range of models and colors, custom keychains are great gifts for mass mailer campaigns and tradeshows.
Attention grabbers
At trade shows and community events, every business wants to be noticed and the best way to do this would be to engage potential customers. Nothing beats freebies like keychains when it comes to getting attention. Choose trending models like carabiner keychains or tape measure keychains that will set off word-of-mouth publicity that will get you literally mobbed. Studies show that trade show participants who gave out promotional items had a 176 percent increase in traffic than those who did not.
Do you have any more benefits to add to this list? Feel free to share your ideas with us at our facebook page and join the conversation.
Share and Enjoy