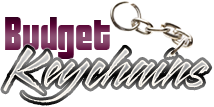 7 Unbeatable Advantages Of Keychains As Branding Items
Posted by admin
Posted on July 3, 2019
Keychains are the choicest promotional items for most advertisers than probably any other logo item. Guess why? Here are some sound reasons that make keychains the number one promotional gift choice for many advertisers.
Lightweight: Custom gifts that are lightweight and handy have a greater chance of getting used and carried around more often than bulky items. Keychains win hands down as a logo item that can be easily slipped into a bag, purse or can even be held in the fists of your audience!
Durability: Imprinted Keychains are available in various material choices including durable metal and leather, which can last for decades without wear and tear. Just imagine the impressions that your brand on these will make during its shelf life.
Keychains are maintenance free: While most imprinted gifts require regular cleaning and maintenance, keychains are designed to withstand the rough and tumble of life. No matter whether your recipients toss into the car dashboard, drop it by accident or even stomp on it, these will face all these and more with a wide grin. Most people never think of replacing their keychains as long as they look good. So, your brand will ride long innings on these handouts for sure.
Great for imprinting. Keychains offer a high-visibility imprint space that will literally put your message in plain view of your audience. Make the best use of it by coming up with your creative tags, artwork and peppy slogans. Keychains are indeed great items for imprinting your logo. If you want your brand to be seen for a long time, settle for laser engraving that is available for metal keychains.
Versatile: keychains are gender neutral and are popular among all age groups and demographics. So it will make a perfect choice if you have a mixed audience that is hard to please! The big plus- keychains are also available in a wide range of popular combo models like bottle opener keychains or tape measure keychains with add-on features.

In vogue: Fashions emerge and disappear like sand dunes in the promotional gift world. But when you have keychains as your branding tools you are rest assured that it will never go out of style. Everyone needs keychains in their daily lives and often functionality matters the most in custom items like keychains.
It's affordable: keychains have one of the lowest costs per impressions as these continue to work for your brand during its whole shelf life. The best part you don't need to do any repeat investment or effort for it! Starting at prices of less than one dollar, keychains make a perfect choice for startups and mass promotions.
How has been your experience of using keychains as promotional items? Do share your thoughts with us on our facebook page to join an interesting conversation.
Share and Enjoy