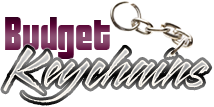 A Few Reasons Why Keychains Win As Marketing Tools
Posted by admin
Posted on November 23, 2022
Are you looking for a sure fire marketing tool that is budget friendly yet popular to promote your brand? If yes, custom keychains will be an obvious choice. Here are some reasons that you might not have thought about that make custom keychains an incredible marketing tool.
 The best way for marketers to get people remember their brand is handing out free gifts branded with their logo and message. Keychains are something everyone needs in their everyday life. Once you hand these out to your customers, they may use it wherever they go, which means they will be reminded of your brand.  In addition a creatively designed keychain often make a great conversation starter among friends groups and social groups. Thus, your business visibility will increase manifold.
How custom keychains help you grow your brand?
 Marketing is important when it comes to any business. While conventional promotional methods like billboards and TV ads are costly and may have only a short shelf span, logo items like keychains will cost you only a fraction of conventional promoitional methods. In addition, your message imprinted on keychains will remain in plain eye sight of the audience for a long time, thereby creating valuable impressions for your brand. People seldom discard keychains as they develop an affinity to these everyday items. For some people keychains even make valuable collectibles or lucky charms!
Keychains are handy
Custom keychain are easy to carry in bags, pockets or wallets.  Easy portability of keychains will make it a high visibility billboard for your brand. The best part is that keychains will go wherever your clients go, thereby exposing your brand to a new group of  people.
Practical
Custom keychains are useful to not just organize their valuable keys but also as stylish accessories. A well designed keychain will get a lot of attention for everyone  and will popularize your brand  easily.
Choices galore
Moreover, logo keychains are also available in various models and colors. You can choose an appropriate  model that will suit your branding theme .  For instance, if you wish to promote your realtor services, house shaped keychains will make a great choice. The well recognized shape of these keytags will complement your branding theme and make it easy for your recipients to remember your brand. Likewise, if you are planning to promote a football themed event, these football stress reliever keychains are the best options.
If you are looking for a classic giveaway for your customers, metal keychains will make a great choice. Their style and elegance will easily match your brand and your recipients will relate easily with your message and will be inspired to know more about your services.
Fun to customize
Keychains are also easy to customize. Add your logo, message or artwork to complement your branding theme. No matter how you choose to go about it, your message will surely stand out on the high visibility imprint space of the keytags to get easy attention of the audience .
If you have got a creative mind, customization of keychains is a breeze. Think of interesting artwork or taglines that will grab easy attention of your audience. Marketers can easily customize Keychains with their logo and message to transform it into their tangible branding tools.
Planning to make custom keychains your promotional merchandise? Explore our collection to choose a model that will fit your needs.