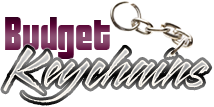 Whistle Keychains- The Best Way To Make Your Message Heard
Posted by admin
Posted on April 3, 2017
Tooting your own horns may not be a bad idea afterall with these delightful whistle keychains that will make your message well audible and grab the attention of even the most absent minded people around. Toot! Toot! Make your brand campaign effective and successful with our complete line of whistle keychains. Compact and easy to carry around, these logo keychains will come handy to draw attention to mind children in line during a field trip or to start and end a game of football in school!
These noisy logo items will easily turn heads as the sound will be heard above the hustle and bustle of everyday life. Offered in a range of colors, custom whistle keychains make a trendy accessory or a fun collectible as well.
Whistle Light With Compass Keychains will be a good choice as it offers not just a whistle but a flashlight too for your audience. It will make a great safety item during emergencies and a popular promotional gift during brand campaigns. It will steal the hearts of all your outdoorsy customers as these come handy in countless ways. It can be employed for value building during niche tradeshows, business conventions and even personal celebrations.
Whistle, Light And Compass Keychains: The more the merrier! Whistle , light and compass keychains will make a great gift beyond expectations. It can be an amazing safety token, which can help the users in emergencies when they need to call out for help or need to light up their path. Hand out the three in one advantage to your recipients with these Whistle, Light And Compass Keychains
Whistle With Carabiner Keychains: Whether you are stranded on roads, walking to your car parked in dark, camping out or getting prepared for challenges, this customized whistle with carabiner keychain exactly fits your bill. These can be easily carried over purse, backpack or bag and come handy in those "just in case" moments.
Whistle With Compass Thermometer & Carabiner Keychains: Whoever invented these keychains might have done so by keeping in mind the daily use needs of everyone. These Personalized whistle with compass, thermometer and carabiner keychains will turn out to be a highly popular gift item for budget marketers to reach out to a large and diverse audience. Everyone needs keychains in their daily lives and these multi use keychains that double up many other essential item will be an instant crowd puller. It will make a great item in emergency kits or in a traveler's bag.
The basic idea of any marketing campaign is to make people stop and pay attention and that is where whistle keychains come to the picture. Available in various models and price rates, these make an ideal safety item that can be employed during awareness campaigns, fund raising events and store promotions. These will also fare well as party favors for birthdays or sports themed weddings – to name a few. A shrill whistle is an easy to use safety item for everyone who may be working late shifts or those who are likely to get stuck in the road in the winter season. No matter how you choose to use these, whistle keychains will never fail to grab the attention of your audience and that is the guarantee from the experts who have been studying the trends of custom keychains as gifts.
Did you find this post informative? Share away and make it a talking topic!