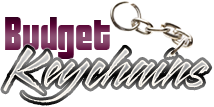 Custom Luggage Tags- Let Your Recipients Take Your Brand Wherever They Go
Posted by admin
Posted on April 5, 2017
With the Spring break holiday fervor in the air, it is a perfect time to consider custom luggage tags as promotional gifts for marketers who wish to make their brand well seen. These ubiquitous items are cost effective, highly functional and attention grabbing alike. Everyone needs these when they are travelling to keep their luggage safe. Airports handle thousands of baggage every minute during the peak holiday season when the risk of baggage getting lost is high. That is what makes these humble items of luggage tags a popular custom gift for all types of customers who travel regularly.
Versatile and highly functional, luggage tags will get a lot of attention in crowded airports and terminals and your brand on it will get a fair share of exposure too. Choose from a range of custom luggage tags that will never fail to ensure your brand the much needed portability.
Flip-Open Taggy Luggage Tags: Help your audience in preventing baggage mix-ups with these trendy luggage tags offered in different colors. The ID label space in these flip open tags will highlight the names and address of the passengers and make it easy for them to spot their bags in the carousel. With its affordable price tag, marketers can seek it for corporate gifting throughout the year.
Voyage Luggage Tags: The convenient design of these durable PVC tags with clear spaghetti strap attachment and slot for ID card that will help travelers to differentiate their luggage. It makes an impressive corporate giveaway as well as a festive compliment.
Flip Luggage Tags Durable and attractive, these tags feature a durable plastic construction with ID holder, PVC spaghetti strap attachment and impressive color choices. It will make a great gift to promote luxury, travel, and holiday niches.
Slideout Privacy Luggage Tags: Made of Florentine napa dyed cowhide, these premium quality steal worthy luggage tags feature a belt buckle strap and hidden compartment for ID information. You can hand it out as an acknowledgement token during corporate events, tradeshows and other events.
Key chains and keytags have always been popular promotional gifts and with good reason. These logo gifts travel with your audience like a key chain does! Be it to promote your business, appreciate your company employee or the loyal customer, keychains will fit all these bills and more. They make excellent thank-you and holiday gifts as well. So, get started right away as the travel season is very much upon us.
Tell us your opinion about our collection of custom luggage tags that you plan to employ in your promotions.