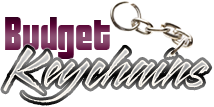 Which Promotional Keychains will Make the Most of Your Investment?
Posted by admin
Posted on March 25, 2021
Keychains are a popular promotional item as these are high utility items that everyone needs. Plus, these are available in all kinds of different designs to suit any brand. From budget friendly plastic keychains to luxury metal models and leather Keychains, options are truly limitless. Choosing the right model can be tricky. Here is a list of the different ways keychains can be used to promote businesses.
Keychains as giveaways
Cost effective and popular, custom keychains are great for giving away to customers along with purchases. Getting something extra for free, will make the customers feel appreciated so more likely they will want to come back. These high visibility handouts make excellent brand reminders at home, at work or even on the move.
Get it printed in eye-catching styles to enhance its retention. Giving away, every day staples like Keychains will encourage people to come back to your business by making them feel appreciated, and reminding them of your brand. Keychains  can even feature games or puzzles to entertain customers whilst they are waiting for their order.
At events
Keychains win hands down as trade show swag and handouts at business events. Easy to distribute in person or mail out, custom Keychains will take your message across far and wide. Businesses that plan to host a special promotional night can place interesting models like branded bottle opener keychains in the gift bag to remind  the attendees of where and why they are at your event each time they use their key fobs. Add a cute artwork, tagline or message to make it truly special.
Keychains get used over and over again at multiple events and hence will increase awareness and understanding of your brand identity.
As corporate gifts
Expensive models like metal Keychains or leather Keychains make thoughtful and much appreciated personal gifts to thank customers for their loyalty and make them feel valued. Even this small gesture of yours will go a long way in enhancing the goodwill and improve the customers' perception of your brand.
As team spirit items
Keychains can be used in offices to instill a sense of brand identity and loyalty among employees. Every time they use these key tags, your brand will get repeat daily views from everyone in your office. This offers the opportunity to subtly remind workers of their company and its values throughout the working day. Branded keychains will make them team proud and are something that your team will surely love to show off in their friend's circles.
How do you plan to use custom Keychains in your promotions? Share your thoughts with us on our facebook page