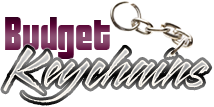 Custom Keychains that Double Pull  as Tech Accessories – Must read
Posted by admin
Posted on March 24, 2021
If you thought Keychains as something mundane and basic with the sole purpose of carrying keys, you are in for a surprise. keychains hold the distinction of being accessories that have evolved  with the changing times to suit the new life styles and contemporary user's needs.
Here are some custom Keychains that are much more than key fobs. These make handy tech accessories fit for the work desks, homes and car.  We have compiled a quick list of some of these interesting combo keychains that will make lives easier of your recipients all the while keeping your message in  their plain sight.
Custom Printed Phone Amplifier Keychains These brilliantly colored plastic keychains feature the  functionalities of a phone stand and a power-free speaker that can amplify sound output without the use of batteries. Great handouts to promote corporate holidays, holiday events, concerts and more, these budget friendly accessories will literally make your message well heard.  Your logo and artwork imprinted on these keychains will never be missed.
Wired Earbuds with Keychain Case and Stands  include earbuds with a cable length of 118cm that can be placed inside the Keychains case for easy transport and storage. The case lid will double up as a phone stand too offering more utility for the prospects and more value for your promotional dollars . These novelty keychains available in a wide range of attractive colors will indeed make the hottest talking topics in town.
Premio Click Remote Shutter Keychains : These combo Keychains can  work as a remote for operating your Smartphone camera easily. Bluetooth® 3.0 Technology, Replaceable Cell Battery #CR2032 and Android 4.2.2 OS & iOS 6.0 compatibility are the major features of these custom tools & hardware promotional keychains. While your recipients make use of these custom keychains to take pictures and start/stop video recording on phone camera, it is your brand that gets the spotlight!
3 Port Traveler Usb Hub Keychains:  Let your recipients carry not just their keys but  a handy USB port for their accessories on the move. Integrated cord attached and stored within allows adding 3 USB ports to computer or laptop to other additional peripherals such as Printer, Mouse, etc. A  value added handout for the tech savvy audience, these logo keychains will get a lot of eyeballs wherever your recipients carry these along.
Need more? Browse our complete line of custom keychians that are smart enough to perform various other tasks than carrying keys. Should you need any assistance, our product team is only a call away.