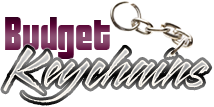 Can Keychains  be Used for Direct Mail Campaigns?
Posted by admin
Posted on March 26, 2021
Mailer campaigns and mailer gifts are more relevant for the marketers in the new normal world than ever. As direct interactions are next to impossible, mailers are the only way to keep in touch with their clients and customers.  If you are looking for a mailer gift that will comply with the direct mail gift norms, look no further than custom Keychains.
Flat and compact, Keychains wont add up to the weight of the envelopes nor your postage charges.  People are more likely to open a letter if it has a free gift inside. Make sure to let your recipients know there is a gift  inside by adding a sticky label. You can easily choose from a whole line of keyrings including lightweight plastic, foam and acrylic keychains  made specifically for direct mail.
The best part is that keychains are available in a wide range of interesting shapes like heart, house, key, bike, animals and a lot more. So, forget about the standard shapes of round and rectangle and choose something unique in custom keychains to make your mailer campaign all the more special.
No matter whether you are looking for a virtual trade show swag, fund raising items, store promotional items or even team spirit items, logo keychians will make a great choice. The best part is that even if you don't have any direct interaction with your employees or clients in the post pandemic world, you can still get your message reach them in a subtle and thoughtful way with these high utility gifts
Show that you care for their safety  by handing out custom keychians that will keep their valuable keys safe and well organized at all times.  Choose combo Keychains that offer a lot more than being a  plain Keychains!
stress reliever Keychains: These keychains will never leave your recipients worried for their missing keys at the first place and will even double up as a squishy stress reliever for those bad day woes.
Tape-A-Matic Keychains Here comes a cloth tape with metric/inch scale and a key ring rolled into one. Budget friendly and highly practical, these custom Keychains can be easily carried in bags, purses or pockets. Every time your recipients need to measure a piece of cloth or even their waistline during fitness sessions, these versatile logo items will come handy. Needless to say your message imprinted on it will make a great conversation starter for sure.
Are you planning to use custom keychians as your mailer gifts for the upcoming events? Share your ideas with us on our facebook page to join aj interesting conversation.