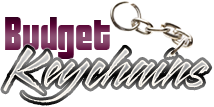 What Makes Promotional Keychains Hard To Beat Marketing Tools- Must Read
Posted by admin
Posted on November 28, 2017
Businesses vie to get the maximum attention of their audience and put their brand ahead by using promotional gifts. A veritable ingredient of the marketing mix, custom gifts have been around for a very long time now. However to get the best return on investment, businesses need gifts that are functional, trendy and well retained. This is what makes custom keychains a perfect gift choice. No matter whether you are looking for a fund raising item that will never fail, a popular awareness gift or a thorough bred corporate gift, keychains fit all your bills quite nicely without being pricey.
Personalized items which the recipients can use constantly in their everyday lives will enjoy a high retention. More the use of the logo items more will be your brand exposure as well. Key chains are used every day by every genre of audience irrespective of age or gender barriers. Light weight and easy to distribute, these logo items make excellent tradeshow handouts, mailer gifts and store promotional items all at once. Apart from keeping your existing customers happy and well appreciated to making new leads and leaving a lasting impression, these pint sized keychains can do a lot! Curiously, most people take keychains for granted and often miss out the immense promotional potential that keychains hold in its nondescript frames!
The biggest advantage of keychains is probably its budget friendly features. Bulk purchase will earn huge discounts, which makes it a perfect choice for mass promotional events like tradeshows and business events. There are scores of unique designs in customizable keychains. Be it bottle opener keychains, flashlight keychains, whistle keychains or multitool keychains, options are truly yours when you choose custom keychains as your promotional gifts. These logo items are well suited to promote all types of brand s and businesses like resorts, cruise liners and theme parks among others.
As Corporate Gifts
If you are looking for time tested popular models in keychains, look no further than metal keychains and leather keychains. Elegant and befitting for the corporate gift list, these can be easily customized with your message and logo. Every time your recipients carry these key chains, they will not just be reminded of your message but will put your logo on display as well. Branded keychains make one of the top selling items as tourist souvenirs in shops. So, tourist operators can turn it into an interesting billboard of their tourist attractions an can literally sneak in their brand into the hands of their customers.
As Party favors
Party planners can use custom keychains as party and wedding favors. Offered in a range of designs and colors, custom keychains will make delightful reminder of the big day for the guests. Choose from a fabulous range of models including bottle opener keychains to flashlight keychains and more that the guests will truly cherish. Imprint the wishes and your brand on these in a subtle yet effective manner to make the most of these popular gifts. Custom keychains are just what you need!
How are you planning to use custom keychains in your promotions? Share your ideas at the comments section below to join the conversation.