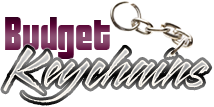 December 4th Is World Wildlife Conservation Day- Shop For Animal Themed Custom Gifts
Posted by admin
Posted on November 27, 2017
December 4th Is World Wildlife Conservation Day, a great time to spare a thought at some of the most fascinating animal species in the world now on the brink of extinction due to poaching and human activities. There can't really be any excuse for the heartless slaughtering of these beautiful animals. Create awareness and spread the message of wild life conservation in the best possible way by handing out animal themed free gifts and hosting fund raising events for nature clubs and wild life conservation agencies.
The History of World Wildlife Conservation Day
It was started in 2012 by Secretary of State Hillary Clinton to initiate a call to action with a series of events. Community organizations and businesses can spread the word about the responsibility and commitment of humans in protecting our planet's most endangered species by promoting sustainable development and becoming a responsible consumer.
How to celebrate
From making charity donations to wildlife funds to hosting awareness events and marathons for wildlife, everyone can pitch in your bit to ensure a beautiful world where man and animals coexist without any confrontation. Businesses can become part of this noble endeavor by handing out animal themed free gifts and running awareness campaigns and fund raisers.
We have added a lot of interesting animal themed keychains in all possible price points that will make a lasting reminder of your social commitment and encourage your recipients to be part of this social cause. Personalize these with your brand and message and see how these imprinted Keychains will take your message far and wide.
Keychains have always been one of the most popular custom gifts in promotional circuits thanks to its low cost advantage and immense functionality. Everyone needs keychains in their daily lives to keep their keys safe and well organized and your message on them will always remain in the eye span of your recipients.
Here are a few models that you will find interesting
Bear Shape Bottle Opener With Animal Keychains: These bear shaped keychains that double up as bottle openers will make a perfect gift to consider. One of the most intelligent among land animals , bears are symbols of ferocity and strength. Make sure that these gentle giants have a better tomorrow by handing out these logo keychains imprinted with your brand and conservation message.
Hippo Shape Bottle Opener Keychains: Employing these hippo shaped bottle opener keychains will make a smart way to get across your support for this endangered species. Every time your recipients use these keychains to carry their keys or pop open their ale bottles, your brand and your social message will be put on a panoramic display.
Leopard Shape Bottle Opener Keychains: One of the fastest animals in the jungle, leopards are beautiful creatures indeed. Make sure that they run a chance to make it to the future by spreading awareness on the threats they face. These elegant bottle opener keychains will make people sit back and think about wild life conservation more seriously.
Moose Shape Bottle Opener Animal Keychains: Christmas season or not, we need to think seriously about protecting these elegant animals and these custom keychains will make your awareness drive a stride ahead.
Need more? Browse our collection and choose a model that matches your budget. Do share your experiences of using these attractive animal themed keychains in the comments section below.