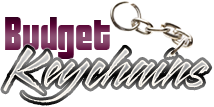 What Makes Keychains Popular Giveaways
Posted by admin
Posted on February 16, 2022
Keychains are excellent free promotional gifts for all businesses, regardless of which industry they are in. This is because a popular gift like Keychains will appease a wide range of audience.
Bring in a novelty factor
Choose keychains in various shapes like bicycle, horse shape, soccer ball shape and a lot more to pique easy interest of the audience. It will make sure that these keychains will end up as delightful collectibles too.
Fun to customize
Add your logo, message and artwork that will make your logo keychains reflect your brand identity. By making it a limited edition product, you can create curiosity in the minds of the audience.. Additionally,  it will also enhance your brand awareness. Choose long lasting and sturdy materials like metal or leather to ensure longevity. This will also reflect the company's dedication to offering only high-quality products.
Custom keychains are highly customizable. Trendy and available in various shapes and colors , keychains are attention grabbing in its own right. In addition, there is a wide space for you to place your brand to make it a winning promotional item. Choose interesting designs to cater to the tastes of a wider audience. creative customization will easily make your Keychains a popular collectible for sure.
Versatile
Keychains are something everyone needs. So, you can use  it as school or office promotional gift, corporate gifts or even employee welcome gift or mailer items. Keychains make excellent giveaway items as they continue to advertise for your business long after the event. Also, these gifts provide an affordable marketing tool for your business.
Benefits
Giving out something promotes your brand and increases sales. Keychains will make a great handout to consider because of its high utility and low cost advantage. Your customers will feel that they are receiving more than what they are spending. When customers feel that they are valued they reciprocate it with loyalty. This is how promo gifts work in favor of your brand.
Utility
Everyone will consider the ease of use of a product that they get. This is where keychains score a perfect ten. In addition, it will bring convenience to one's life. Therefore, brands can consider value added models like bottle opener keychains or flashlight keychains that are much more useful and unique than an ordinary keychain.
Looking for attractive branded keychain as employee gifts or client giveaways? Browse our collection to choose a model that you will find interesting.