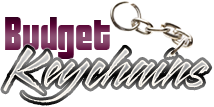 Why Bottle Opener Keychains are Popular
Posted by admin
Posted on February 17, 2022
Everyone surely needs bottle openers for the sun down hours, corporate holidays and weekend parties at home. So, why not enhance the partying experience of your recipients with these interesting bottle opener keychains.
Ideal for not just  party-goers  but anyone who wish to make their lives easier, bottle opener keychains are hard to resist! Besides being a custom keychain that can  keep the keys well organized and safe, it is also a  bottle opener . Choose from a range of models including classic, fun or quirky models according to the specific preferences of your audience for the bets impact.
Metal openers  will also double up as a decoration on the refrigerator! So consumers do not have to worry about losing this small item!  Being multifunctional, cooking enthusiasts and foodies will definitely find this item handy. Simple and practical,  custom bottle opener keychains will get a  red carpet welcome in every home , office and party venues.
Why bottle opener Keychains
Higher Perceived Value
Unlike an ordinary keychain, these giveaways also includes a bottle opener that make it more valuable. Thus customers will get more utility compared to an item of only one functionality. Unique and easy to customize, bottle opener keychains will ensure better brand recognition and improved brand image. In a way, your brand will become part of the everyday lives of your audience.
Easy to customize
Bottle opener keychains are easy to customize thanks to its high visibility imprint space.  Come up with an interesting artwork or tagline and not just your logo to make it the ultimate show stoppers. A well customized keychain often becomes a great talking topic in the social circles of your audience. These visually appealing handouts will grab easy attention of many users and ultimately increase your brand visibility .
Practical
Everyone needs bottle openers and keychains in their every day lives. By offering the dual advantage of both these, you can ensure double visibility and double engagement with the audience. Reports show that consumers prefer handouts with a high utility rather than novelty items. Therefore, you have a solid reason to invest in these custom giveaways.
 Visually appealing
The interesting models will ensure more convenience as one do not need to bring an opener wherever one goes. The high utility of this product  will indeed  be desired by many consumers.
Popular
Keychain bottle openers will ensure round the year brand visibility. Just think of the visibility your brand will get every time your recipients will head down to the beach to bask in the sun!  Every time they pop the top of chilled beverage bottles, your brand will become the talk of the event!
If you are looking for the most appropriate handout, think about bottle opener keychain gifts that customers will really need in practical life. Get started by sending us an inquiry today!