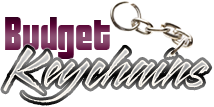 Why Invest in Bottle Opener Keychains
Posted by admin
Posted on February 15, 2022
Bottle opener keychains are a simple way to get your brand in the hands of your customers.
Add a creative spin to ordinary keychains to make it stand out on shelves with innovative models like bottle opener keychains. Bottle opener keychains are incredibly popular promotional products because there are many ways to customize it.  Furthermore, they are an essential tool for bartenders, restaurants, and snack bars. Every time your recipients use it daily, your company could gain unlimited brand exposure. To further create a lasting impact, it is essential to use high-quality designs for your custom keychains.
5 Reasons We Like Bottle Opener Keychains
Fun
The fun factor of keychains will hold the attention of your recipients for sure. Add witty quotes, fun quiz or taglines that will demand all their attention.
Creative
Bottle opener keychains have a small yet high visibility imprint space for you to position your message. So, use creative elements to make your custom design stand out without making it overwhelming.
Message
Your promotional message should capture the attention of the audience and be noticeable to everyone around. So, choose short and crispy taglines that will stand out nicely. If you are feeling adventurous, you can create eye-catching, bespoke designs.
Handy
Bottle opener keychains are convenient to carry as it is slim enough to fit inside a wallet or pocket. In addition,  it will give your recipients the luxury to have their own bottle opener every time they carry these custom keychains with them.
Quality
Also choose bottle opener keychains of good quality that have a long lifespan. It will not only gain customers' loyalty  and upscale your brand. Consumers will feel appreciated to get giveaways with a high perceived value. The quality of the materials will surely reflect on your brand's identity.
Bottle opener keychains are available in various interesting models like carabiner keychains that can be attached to their bags or wallets. Multi tool bottle opener keychains is another interesting model.  It features 39 inch tape measure, LED light and split key ring. More the utility, more will be the brand exposure.
Flashlight bottle opener keychain that brings together the best of both the worlds of a flashlight and a bottle opener is another choice. Adding useful features  bottle opener keychains is especially a proven way to enhance its popularity and make it stand out from the rest of keychains.
Upscale your branding on these keychains using a unique design or tagline. It will definitely give your recipients a valid reason to prefer these custom giveaways.
Explore our complete line of keychains to find an appropriate model or contact our friendly team to get started.