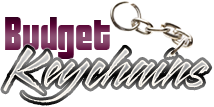 Ways to Enhance Brand Awareness With Personalized Keychains
Posted by admin
Posted on October 27, 2021
Keychains make a great promotional item because they are super functional and handy alike.
Custom keychains make a perfect canvas for you to put your logo, name or message and effectively promote your business. Anyone carrying these stylish keytags becomes a walking advertisement and a tangible link between your brand and potential customers. When done right, custom keychains pique people's interest and can spark a conversation about your products.
Wondering how custom keychains can help you promote your business. Read on for inspiration.
As employee gifts
Keychains imprinted with your logo and message will make excellent employee gifts. It could even be part of your on boarding package to make your new hires feel welcomed. Every time they carry these trendy keychains outside of the office, you get some free advertising. Choose from a wide range of interesting shapes and sizes to complement your theme.
At business events
Business and networking events such as trade shows and business conferences are excellent places to distribute promotional keychains. Nothing attracts more attention than freebies like keychains. Useful and interesting, keytags will ensure the much needed word of mouth publicity, and your booth will be swamped. Give custom keychains to attendees who stop by and make an inquiry. This is a great way to put your name in front of potential customers.
As loyalty gifts
Reward long-term customers by handing out custom keychains to make them feel special. Leather keychains or metal keychains will make great handouts. Custom gifts will build and maintain customer loyalty and make them choose your brand over the others. This is true because people trust recommendations from friends and family more than paid advertisements.
As thank you gifts
 Say "thank you" to partners and clients  by handing out custom keychains at formal meetings to make your gesture extra special You can even send it along with mailers or holiday greetings as well through post . Show them that you care for your business associates and express gratitude by handing out custom keychains.
Distribute at community events
If you intend to sponsor a local event, custom Keychains imprinted with your logo will make a great choice. You can strategically distribute these logo items at the beginning of the event so people become walking ads.
As fund raising items
If you are participating in a charity event, you can easily sell branded keychains to raise revenue while enhancing your public image. Choose interesting combo models like bottle opener keychains or tape ensure keychains that offer something extra than ordinary keychains to boost sales .
Have a better idea of using printed keychains in your promotions? Share your thoughts with us on our facebook page.