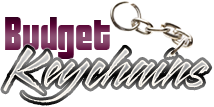 Know How Custom Keychains Can Be Safe Promotional Tools
Posted by admin
Posted on October 28, 2021
Some promotional products like Keychains are often unnoticed by others even as these ensure great results at a low price.
So, if you are planning a budget friendly yet target oriented promotion any time soon, this post could be useful to you.
Why Keychains
Custom keychains are one of those products that can be used to carry out effective promotional campaigns, with a long-term durable impact even on a modest budget. Promotional keychains feature various amended designs with the pace of time and decades, to ensure more utility for the users.
The main advantage of custom keychains as branding tools is that these are almost icons that are not subject to transient trends and hence  have a tremendously long life span.
Advantages
Low prices
Starting at prices from a few cents keychains make a favorite branding tool for startup organizations and budget promotions.  If you though low cost gifts like keychains may not work, you could be in for a surprise. Key tags continue to be one of the most popular promotional gifts even in today's digital world of keyless security and biometric security.
Timeless design
The classic design of keychains makes it a hot favorite among everyone. The best part is that you can also choose innovative models that are designed with the needs of modern users in mind. Check out interesting models like USB Keychains or bottle opener keychains that are multi-functional and more frequently used than an ordinary keychain
Simplicity is its power
Keychians are simple to use for every genre of audience. It has no tech parts that need expertise to handle or demand regular maintenance. Always  on trend, keychains will make a popular marketing tool and party favors alike.
 Not subject to time trends
Being an iconic product with a very basic and well defined function, Keychains are all set to be here for a long time. Let's be frank about it. Keychains do not see its survival on risk for changes in technology or changes in customer preferences. Keychains in any model and color will get a lot of appreciation and attention.
Keychains are long lasting
Keychains are those kinds of items that will never get discarded;  at the most they are either lost or misplaced. Thus there will always be a place for free keychains in the pockets and wallets of a potential customer or your employees that might have lost theirs!
Now that you are convinced about the incredible advantages of custom Keychains, you can get started right away by exploring our complete line of custom Keychains to choose the best!