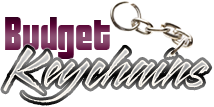 Benefits of Custom Keychains That No One Talks About
Posted by admin
Posted on October 26, 2021
Keychains make a perfect addition to your brand marketing strategy to make you stand out in the crowd.
Budget friendly and versatile, custom keychains can be used to promote any event or branding campaign. Now for some winning traits of custom keychains that have made these ubiquitous items a favorite choice among marketers.
Budget friendly
When you are planning mass promotions like trade shows or mailer campaigns, you need handouts  that will make you stand out in the crowd and get your recipients remember your brand. Without spending much, custom keychains can easily help you achieve all those goals and take your marketing strategy to the next level.
Make The Best First Impression
You need exceptional handouts to create the best impression and make your message stay in  people's minds. Offered in a wide range of bright colors and interesting shapes, keychains could easily make your logo stand out at a trade show or a marketing event.
The best part is that keychains will remain in plain sight of your audience all the time and are never left behind to be forgotten about . Keychains will keep your brand at the eye level to engage your recipients and draw easy glances of everyone around. Nothing is better than keychains to help your customers to remember who you are and what you do!
Keychains complement your brand identity
By using a quality keychain imprinted with your company logo and slogan, you can make a statement of quality and standard to your customers. Sustainability is becoming more important for all companies as consumers prefer to engage with eco-friendly businesses.  Long lasting and reusable handouts like keychains will highlight your social commitment to your customers effectively.
Versatile
Probably what makes Keychains a proven winner among promotional gifts is its incredible versatility. Popular across all age groups and demographics, custom Keychains will never fail to leave its mark in the minds of your audience. No matter whether you want to spread the word about your new product launch, promote holiday sales or the awareness event you support, custom keychains will fit into all these promotional campaigns with ease.
Easy to distribute in person or mail out as lumpy items, keychains will indeed take your message far and wide. Choose from a wide range of popular models like flashlight keychains, bottle opener keychains or USB keychains that are much more than just an ordinary key tag.
Are you ready to invest in custom printed Keychains to promote your company or product? Why not contact us to find the perfect Personalized keychains for your business.