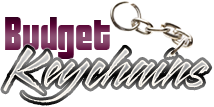 The Lesser Known Benefits of Custom Keychains
Posted by admin
Posted on February 28, 2023
Custom Keychains will make a great addition to any promotional plan. They  will be just a fragment of your advertising costs. Moreover  it will bring in a lot more than they're worth. Still on fence? Keep reading to understand the benefits of printed Keychains and why they are the best selling promotional products in the market.
Here are the three winning points of custom Keychains
Keychains are not intrusive like other conventional ads like billboards and online ads that keep interrupting them and even make them feel overwhelmed. So, it is likely that people may get sick of seeing such ads.
That's when high utility promotional products like keytags win a few brownie points extra. Even if everyone is giving away keychains to their customers, clients, or partners, the high practical value of keychains will make it a great promotional swag. Moreover, this will help you to place your brand on something they can actually use in their everyday lives.
Branding benefits
Promotional keychains will increase brand recognition as people who receive these giveaways will  remember your brand for a long time.  Furthermore, when they need something from your niche,  your business will be the first they check out.
Incredible ROI
Keychains have a long shelf life as most people never discard it as long as it is working fine. That means that the audience you target will see your advertising message every day for months. The low cost advantage coupled with the high shelf life will make keychains handouts with assured ROI.  In addition, if you buy printed keytags in bulk, their prices will come  down still. Thus, your promotional keychains will reach everyone on your list for a minuscule price.
Promotional Keychains are popular – But Why?
Promotional Keychains have a great potential when it comes to branding and marketing. It will make a proven way to increase brand awareness and make a merchandise that truly reflects what your business is about.
Keychains have a high perceived value. Anyone can buy keychains , but people still love getting them as promotional products. Every time they use your custom keytags, they become your brand advocates. They will not just use keytags at work, home or on the move – they will also be willing to tell people about how they got it and from whom.
Keychains have the best cost per impression. Promotional products are worth every penny as it does not involve  repeat effort and investment unlike conventional ads. Once you hand out promotional keychains, they will continue to work for your brand for a long time!
Benefits of Promotional keychains
Price
Nothing can beat a printed keytags when it comes to its sticker price. They are cheap to buy and will cost next to nothing when bought and printed in bulk. So, marketers  get cheap branding and advertising on these durable merchandise and will help your brand make a foothold in your potential customers' lives.
Choose from a wide range of models
Keychains are available in a wide range of models. Choose something that looks interesting and not plain . Combo models like bottle opener keychains will make a great choice to consider . They will make a lasting positive impression on your customers thanks to its dual utility. Marketers can sift through all the models, choose the right model and create a good design to leave a lasting impression.
Summing up
When you want to achieve an incredible branding, custom Keychains will definitely help you get there faster. Customize an appropriate models to ensure customer loyalty and a long-lasting advertisement for your company.