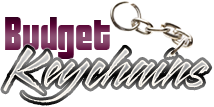 Advantages of Choosing Keychains As Merchandise
Posted by admin
Posted on March 2, 2023
There is nothing better than choosing custom keychains as a promotional gift for your colleagues and business associates. The simple reason behind its popularity is its high utility. Even in today's robotic world, keytags are something that everyone needs every day. There is not a day when a person does not find the need to use keytags.
Here are some of the unbeatable benefits of using custom keychains
Useful
The best custom gifts are something that your recipients will find useful. It will make sure that your recipients use it more often thereby making valuable impressions for your brand. Afterall, a gift no matter how costly it may be, wont enhance your branding potential, if it happens to be of no use to the users. These will get shoved into the closet and forgotten about and your promotional objective is never attained.  Keychains are long-lasting and useful at the same time; so these will impress your audience and make your brand popular.
Trendy
When you choose  trendy, premium looking keychains , you can attract the users while representing your brand the best way. Choose from a wide range of colors, material choices and shapes to complement your branding theme. Choosing  value added and multifunctional models like bottle opener keychains or flashlight keychains will not only make the recipients feel loved but will also improve the usefulness of your gift.
Affordable
Keychains are cheap as chips. So, even  marketers that don't have a big promotional  budget can effectively use custom keychains as marketing tools . You can choose keytags in various price ranges . From expensive premium metal keychains and leather keytags to something fun like novelty keytags, you have a lot of options to consider.
Ideal for everyone
Keychains can even be used for all types of events round the year as it is not season specific or ruled by the changing fashion trends. Moreover, they will impress everyone and hence marketers can use it confidently among all types of audience groups without the fear of denial.
Tips to consider
Quality is the watch word
Remember to choose custom keychains of good quality as the swag that you hand out will represent your business and brand as a whole. So, you cannot afford to hand out low quality models that  your audience may reject.
Leave a lasting impression
Keychains also have a high visibility imprint space, which can be used cleverly to place your logo and message to make it represent your business. Think of an interesting artwork or call to action message that will make it unique and interesting. Recipients will surely remember your brand on a uniquely designed keytag.
Further, promotional keychains are exceptionally admired as they meet the needs of the audience perfectly. Choices are all yours .Whether you want to make a colorful dash or keep it classic and professional, custom keychains will fit your promotional objective. Last but not least, you can easily find keychains that will match your budget.
Handy
As keychains are relatively small and light weight, it is easier for you to stock up in bulk for all the upcoming events like trade shows. A promotional keychain is one of the most sensible options for mass promotions as they are very small and compact and also have maximum coverage for a company.
Interested in making keychains your promotional swag? Browse our collection to choose an appropriate model.