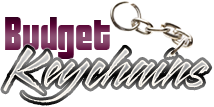 Why Your Business Should be Using Custom Keychains
Posted by admin
Posted on February 22, 2023
Businesses adopt a multitude of ways to market their business, to raise brand awareness and increase sales. However, promotional costs can be a deterrent for small and medium businesses. This is where budget friendly handouts like keytags come to the bigger picture.
How custom keychains work for your brand promotion
Build Customer loyalty
Every day items like Keychains are effective in building a base of loyal customers. They will remember your brand on keytags better and will reach out to you for all of their needs in your niche. Make sure to choose premium quality models like leather Keychains to make your corporate clients  remember you as a high-quality business that pays attention to details.
Everyday exposure
There are not many giveaways like keytags that will keep your brand in people's eye-line most of the time. A good keytag can last a long time, and a trendy  item is something people will want to use every day, where others will see your brand.
Versatility
Keychains are indeed versatile because these are not something your clients need but will fit any marketing event as well. In addition, your audience will seldom discard these high utility items and hence will always remain out and about. Besides, everyone uses keytags on a daily basis to carry their keys safely.
Cost-effective
For marketers looking for inexpensive and innovative ways to get their  company name out there and seen, keytags will make a great option. In addition, Keychains can also be bought in bulk which means the cost per unit is very low. You will even find a wide range of custom keychains at process starting from a few cents.
Walking advertisements
Promotional Keychains also travel far and wide  and will follow your prospects wherever they go. Thus keytags have the potential to be seen by several different people along the way. Make it engaging by adding your logo, contact details, artwork and call to action message among others. A well designed keytag will often make a great talking topic for your brand.
A tangible reminder of your brand
Every time someone uses your katyag, they will remember of what your business is. It will even help them to reach out to you when they need your products. Moreover, when they use keychains in front of other people, it will increase your brand visibility.
Practicality
An ideal promotional item for your business is something that your audience will find useful. People use handouts like keychains many times every day. This is why opting for promotional Keychains are a fantastic option for any business looking to increase their visibility.
Moreover, logo keychains are useful for  people of all ages, genders and professions. From working professionals to students, they will be used continuously. Marketers will thus get a decent return on investment than any instantly forgotten promotional method like TV ads or billboards.
Limitless choices
Gone are the days when keytags used to be plain and boring. These days they are available in various interesting models like flashlight Keychains, floating Keychains, bottle opener keychains and more. In addition, you have the option to choose Keychains of various material choices like leather Keychains and metal Keychains among others. So, choose a model that is most effective for your brand while considering the tastes of your  target audience.
Need more tips? Watch this space for our daily blog posts on custom keychains.