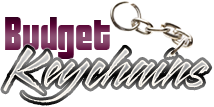 Shaped Keychains – Add Character To Your Brand
Posted by admin
Posted on October 15, 2019
Some time back, the mere mention of keychains might have reminded you of plain circle rings. However, these days, keychains have come a long way to be stylish accessories, multi tools and even collectibles.
 Offered in a wide range of material choices, colors and sizes, keychains make walking talking billboards for any brand. The best part- Your brand remains in plain view of your audience and your prospects carry your message wherever they go, creating countless impressions.
Still on fence? Keychains are not just for promoting automotive dealerships and trucking lines but make great handouts for all types of brands and events. Budget friendly and highly practical, keychains will remind your prospects of your business every time they turn on their car, lock the door or open their filing cabinets- to list a few everyday life situations.
Keychains are available in a wide range of shapes as well. Isn't it nice that you can pick up a unique shape that complements your brands and connects with your target demographic?
Here are a few examples of how you can leverage shaped keychains to generate impressions.
It will make a great handout to show that your brand is of best value for your customers. Do you sell the best pizzas or scrumptious ribs in town? Can there be a better way to take this message to your target audience? Think of an interesting keychain marketing message and you are one step closer to your promotional goals.
These are tell-tale reminders of your brand if you happen to be in the auto sector. Whether you have a car wash center, an auto spare part store or cab services, your business will immensely benefit from a well-designed car keychain. Customize the design with your brand and message to resemble an actual car in your fleet. It will be a great icebreaker during business events and your recipients will have a perfect reason to remember your brand

Are you looking for a perfect handout to add buzz to your healthy living campaign, Valentine's Day special or convey your love and appreciation to your audience?  Heart keychain will make a special choice. Available in various models like metal and vinyl and even with add-ons like highlighter pens, keychains will make great freebies.
House shaped keychains are great for promoting real estate agencies, student housing associations, or senior living facilities. Anyone can relate to a home, a symbol of warmth and security. So, you can make use of these keychains to promote any business and to add character to their brand.
Browse our complete line of keychains to choose a model that matches your theme.