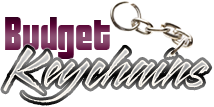 Custom Keychains- Multiple Uses at A Small Price!
Posted by admin
Posted on October 16, 2019
Keychains are one of the most common souvenirs and advertising items. These are used to promote businesses or as party favors and even fund raising items. Keychains carry the business name and contact information right into your audience, thereby enhancing your brand popularity.
Your brand, message or artwork imprinted on these keychains will grab easy attention from people around.  Less expensive than many other promotional handouts, keychains are great for mass mailer campaigns and tradeshows where you need to reach out to a large audience.
Keychains may be small and inexpensive, but do you know that these are proven items for larger national companies that might give them out by the millions during special events like product launch or business events.  Available in a wide range of shapes and colors, you can even choose keychains that match the shape of your mascot or product.
Keychains hold keys safely and make an item that is never misplaced by the owner. Some models like carabiner keychains can be attached to belt loop or bag strap. These are especially well suited for people on the move and adventure lovers.
Here are some unique ways to use keychains in your business events.
Team spirit items: Imprinted keychains will make great team spirit items for your junior leagues or booster clubs. Choose a model in your team color, pick up a keychain that complements your sport and Voila , you are all set to make heads turn.  Choose from a range of models like soccer cap shaped keychains, golf tee keychains or bicycle shaped keychains among others. Your brand will not just foster team spirit but will grab easy attention of everyone around.
Fund raising items: Keychains make excellent fund raisers for non-profits and charity organizations. Choose from a wide range of models, customize it with your message and sell off at a higher price to raise fund for your events.
Tradeshow swag: Keychains are light weight and compact, which makes these great handouts during business events and tradeshows. Budget friendly and immensely popular, keychains are something everyone will find useful too.  
Mailer items: Keychains will make great items for your lumpy mailers as well.  These make a welcome addition to your newsletters and business letter envelopes. Your recipients will have a sound reason to open the mailers!
How do you plan to use keychains in your promotions? Share your thoughts
Share and Enjoy