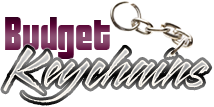 Promotional Whistle Keychains- Get Your Message Out Loud and Clear
Posted by admin
Posted on May 27, 2021
The sports season is here and as everyone gets ready to enjoy the thrills and spills that the season will bring, there is one product that will get your brand noticed more than anything else. Whistle Keychains will get your sports loving audience engaged with your brand as they cheer on their favorite team by whistling the game anthems and victory tunes all the way through the games!
Though summer outdoors and sports season will make a great time to handout these budget friendly imprinted keychains, it is proven fact that there is never a bad time to give it away! Promotional whistle keychains are a great way to promote your company as these will always be in sight of your recipients. Offered in various models and price rates, these will build up the buzz of any game day with ease.
Light weight and easy to distribute, these one size fits all products are one of the most effective handouts to consider. Interestingly, these noisy handouts will make sure that none of your potential customers will ever lose sight of you! Loads of fun and easy to use, whistle keychains are a great handout to give your company the loudest voice.
Whistle keychains with add-on features like compass or flashlights will make a great choice for outdoor leisure activities like camping and trekking days. Every time your recipients use it to find their direction, seek help while in distress or access their keys, your message will remain get their undivided attention.
The high visibility imprint space is the winning card of these logo items. Anything imprinted on these will never be missed by your recipients. Even people around will be interested to know more about the message that pops out from these everyday items. Being budget friendly, these logo Keychains make a perfect choice for even budget marketers or start up organizations.
Ideal for mass events like trade shows, mailer campaigns, street promotions and door to door publicity, these value added keychains  make a versatile addition to any marketing plan. Put on your creative caps to use it the best way possible to ensure a targeted promotions and consistent impressions.
Even ordinary keychains are everyday items for most people. So, you can imagine the exposure whistle Keychains with multiple features will get among your audience. No matter whether they use it as a keychain or a whistle  during game days or during distress, your message will get a wide angle display and lot of appreciation.
Do you think whistle keychains will fit your promotional scheme? Share your thoughts with us on our facebook page.