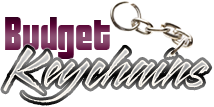 Bottle Opener Keychains : A Promotional Classic
Posted by admin
Posted on May 28, 2021
Keychains are not just functional accessories that are designed to keep the keys safe; these often double up as fashion accessories, party staples and even style statements for the users. Check out these combo models of bottle opener keychaisn that bring together functionality and  good times together as they pop the top of the bottles while keeping the keys safe. Synonymous with leisure and security, it reminds everyone of home; even when they are away !
The high visibility imprint space of these custom keychains makes for a prime advertising space for your brand that will be seen not just by the recipient but by everyone surrounding them. Custom keychains are one of the most popular promotional products due to its high user value and budget friendly traits.  Every time your recipients enjoys a drink or use their keys, they will essentially be staring at your branding!
Bottle opener keychains are suitable for a whole variety of promotional purposes for bars,  restaurants, business meetings and corporate events. These personalized Keychains will help retain countless brand impressions from recipients throughout their day.
Customizing tips
Promotional keychains  are incredibly useful for large scale promotional events and corporations due to its cost effective advantage. Simple yet impactful, Keychains delivers the advertising message in the most subtle of ways. Add you logo, message , artwork or something more to complement your company's aesthetic.
Durable and  high quality, bottle opener Keychains are available in a wide range of interesting shapes and a large variety of color options to really help your promotional handouts to stand out from the others in their collection! These delightful accessories can be used as the key chain or even embellishment for handbags. Small and lightweight enough to fit in hand, pocket, these keychians are ready to use whenever you need.
Here are some of the  models that you will find interesting
Music themed Keychains:  If you are planning a music concert or fair, these logo Keychains will make a great choice. Offered in a wide range of models and process, these Keychains will also make a great collectibles.
Animal themed Keychains: From snake, dragon, shark, bear, hippo and duck, you can easily find a model that aligns with your business theme or awareness event. Offered in a palette of vivid colors, these Keychains  are hard to resist!
Sports themed Keychains: No matter whether you wish to celebrate the home run of your favorite team or promote your corporate golf weekend or shuttle tournament, you can easily  find appropriate Keychains that will go well with your theme and message. Your logo and message will get a lot of attention for sure.
We have a lot more! Explore our collection to choose something that will leave your audience impressed.