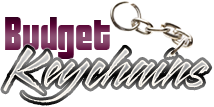 Practical Reasons To Make Custom Keychains Your Corporate Gifts
Posted by admin
Posted on April 13, 2023
A corporate gift is a great token of appreciation for clients and employees. It will make the recipients feel appreciated while adequately representing your brand. That's why classic corporate gifts like keychains are worth investing in. It is something everyone needs to keep their important keys safe and well organized while also representing your brand.
Here are some practical reasons for gifting custom keychains as corporate gifts this season.
Keychains appeal to everyone
Keychains as corporate gifts are likely to appeal to a wider range of recipients. So, irrespective of the type of audience and their specific preferences, custom keychains will make a perfect gift choice. Any recipient will surely feel that you have put in a lot of thought into the gift. And that will say a lot about your relationship. Moreover, keychains are giveaways that your audience are more likely to use. So you are rest assured that your message will get an incredible display among your  target audience and that your promotional dollars are well spent!
Keychains don't go out of style
Scrambling to find the perfect  gift for each person on your team could tempt you to buy something that might be just a fad. But novelty items that are new and different might not  even be useful to your recipients. This is where classic giveaways like keychains come to the bigger picture. Bringing together fashion and functionality in equal measures, custom keychains will never go out of style.
Keychains make high visibility promotional merchandise
Practical  giveaways like keychains always get a lot of eyes on them. Every time your recipients carry these keytags during commuting, on holidays or during picnics they are carrying your logo with them. Corporate gifts not just show your appreciation but ensure ample  brand advertising as well.
Branded keychains add a personal touch to your branding
Keychains are something everyone considers part of their everyday lives.  It will remain in  plain sight of the audience and will literally get your message right into the hands of your clients. Easy to customize with your brand and message, custom keychains will  add a personal touch to your gift. For instance, you can choose shaped keychains that complement your product line to make it more interesting. A creatively branded keytag often makes a great talking topic among your audience . Marketers can even send it in the mail or hand out in person during events like trade shows.
Keychains offer something special for everyone
Keychains are no longer plain and bland as they used to be once. Today, you wll find a lot of interesting models out there including floating keychains , flashlight keychains and bottle opener keychains among others. Available in various shapes and material choices, custom keychains complement every marketing theme and offer something special for everyone. Whether it is to your employees, your vendors or clients, giving out these special giveaways will surely make a lot of difference in your brand visibility.
Summing up
Branded keychains aren't just for reaching new clients and customers; they can also generate loyalty among them while promoting your brand . These highly practical giveaways also nurtures a long-term relationship with your audience that increases the chance of them sticking around.
Have a better idea to use custom keychains as your promotional items? Share your ideas with us on our facebook page