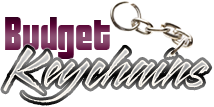 6 Ways Custom Keychains Build Brand Awareness
Posted by admin
Posted on April 6, 2023
In a business world that is flooded with thousands of brands; the race to stay ahead of the curve seems to be the biggest challenge for any business. Marketers are always trying to find new ways to engage the audience, with their brand. As customers have only a  short attention span, marketers will have only a few seconds to make a lasting impression among the customers.
One of the most popular and effective ways to entice consumers, and promote your brand is by distributing free promotional items like custom keychains. Light weight and easy to distribute at conferences and public events keychains are so popular because they are something everyone needs in their daily life.
Cost effective and practical
What makes custom keychains a marketer's delight? They are cost-effective , practical and above all fun way to get your brand into the eyes of the public. Though keychains are ubiquitous items, they can really pack a punch when it comes to effective promotional giveaways. These high visibility handouts generate decent impressions for brands.
Cost Effective
One of the biggest benefits of keytags for your business is that they are cost effective; and are available at prices starting only a few cents. In addition, you can purchase it in bulk to get further discounts. Thus, you can customize keychains  to meet your needs and budget
Limitless options
Custom keychains are available in a wide range of models right from classic models like metal keychains and leather keychains; to combo models like bottle opener keytags and flashlight keychains- to list a few. In addition, there are many other quirky models like floating keychains and novelty keychains. No matter what the budget is for marketing collateral, there keychains will be perfect fit for your company. They are also versatile and are perfect for any promotion or event, thereby  preventing the need to purchase different marketing materials for every occasion.
Fully Customizable
In addition, keychains  offer incredible customization options depending on the material choices. For instance, metal keychains can be laser engraved with your message while leather keytags can be embossed with your logo or artwork. Screen printing is a common imprint option for most keychains including plastic keychains.
 From the material choice to  the size, shape, and color; you can create the perfect keychains to capture the personality of your brand. Add your logo artwork, or even a funny quote on keychains to pique easy interest and draw attention of your prospects. An interesting keychain will  get people talking about your brand and drive growth.
Consistent  Free Marketing
The best way to build brand awareness is to get your message in front of as many eyes as possible. This is what makes custom keychains a great way to spread your word. It will make a welcome change in today's world of digital promotions that are costly yet have only a short shelf life; so your message could quickly be forgotten about once the campaign is complete.
High utility
Another benefit of keychains  is that they will continuously be used and will put your brand at the front and center of your consumer's minds. Practical giveaways like keychains will also help make the lives of your customers easier by helping them to organize their keys.
Are you planning to use custom keychains your promotional merchandise? Share your thoughts with us in our comments section.