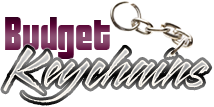 Be Certain of Better Brand exposure With Promotional Keychains
Posted by admin
Posted on October 14, 2021
Custom Keychains are ideal tools to spread awareness of your brand in a simple, functional and cost effective way.  
What's so special about Keychains? It is something people use every single day to keep their keys safely.Your brand will pop into the users mind everyday without being intrusive. Plus it can reach anyone they come into contact with. Be it on the coffee table, work desks, car key slots and more – just think of the countless times your logo imprinted on custom keychains will arrest the attention of people around!
Which brands are benefited by custom keychains?
Branded keychains are versatile handouts for literally every business niche. However, it will work especially well for industries that give out keys as part of their business including  car dealerships and realtor agents.
If you are looking for keychains for mining staff, hard hat keychains will make an interesting choice while universities can choose coil keychains as part of their student welcome packs to promote safety among new students. Tape measure keychains are handy options for interior design companies and drape companies to remind their potential customers to call when they need their services or products.
Choosing the right model
Getting the right model that cater to the specific needs of the audience will make your job half done.  Spare a thought at the target audience that you are planning to connect with. If it is youth audience groups, novelty models like bottle opener keychains or flashlight keychains will make a great choice. The double utility of these keychains make it stand out from the league of ordinary keychains. Models with a tech twist like USB keychains are a winner to engage the digital crowd.
Your recipients will indeed be excited to show off these well crafted keychains to everyone around and your message imprinted on these will get a bigger attention than you imagined.
Keychains as corporate gifts
Keychains win hands down as corporate gifts since  a long time. Choose luxurious and high end models like laser engraved metal Keychains or embossed leather keychains to impress the audience and make them familiar with your brand.  Designed to last long and be a welcome addition to their collection, these logo items will indeed make your brand the talk of the event!
Explore our complete line of custom keychains at every price point. From simple, affordable styles to combo models like tape measure Keychains to premium league of models like metal Keychains, there is something special for everyone. Choosing the right style for your brand will depend on your unique target audience.When you have versatile handouts like Keychains, sky is indeed the limit!
Have a better idea to use keychains as swag? Share your ideas with us on our facebook page.