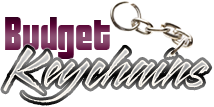 How Flashlight Keychains Wow Your Clients
Posted by admin
Posted on January 17, 2022
Check out these multipurpose flashlight keychains that are functional and fashionable alike.
Everyone loves the ease of carrying around compact and multipurpose models in keychains .It is definitely a brilliant handout for your brand promotion!
Benefits of a Multipurpose Flashlight Keychains
All-In-One Convenience
Flashlight keychains feature the double convenience of a keychain and a flashlight. These compact tools are the ultimate space savers your recipients can ever ask for. It also improves the ease of access to the source of light for the user.
Durability
Available in various models like plastic and metal , these keychains are durable and hence the users can use this product for a long period of time.
Limitless color choices
Flashlight keychains are also available in a variety of colors  that can be matched with your corporate colors or promotional theme.
 Utility
Moreover, everyone needs flashlights to stay safe and reassured in the dark and during emergencies. However, not many people carry around flashlights wherever they go. This is what makes these custom keychains a great handout indeed. Every time your recipients carry their keychains they will have a source of light on their fingertips as well!
Branding
Use imprint methods such as laser engraving or screen printing to highlight your company logo on the product. Anything printed on the high visibility, strategic imprint space will easily grab the attention of potential customers. Moreover, a strong brand will help build customer recognition, which in turn will make leads and increase sales. With a creatively branded multipurpose flashlight keychain you can easily stand out in the competition and gain a competitive edge.
Flashlight keychains can indeed be a great promotional product, complimentary gift, and employee appreciation gift. The high utility and versatility of these giveaways will make it a popular choice among promotional giveaways. Choose from a wide range of sleek designs and color variations to make it complement your branding theme. It will indeed be a convenient option to carry their flashlight  in a compact way.
Easy to customize, flashlight keychains offer a lot of creative branding methods to impress your audience and meet your promotional needs.
How do you plan to use custom flashlight Keychains as your swag? Share your ideas with us on our facebook page.