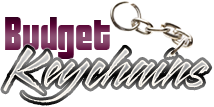 Travel the World with Printed Luggage Tags
Posted by admin
Posted on January 18, 2022
More people travel for business and leisure these days than ever and hence relevance of luggage tags is high.
As travelling has become more popular over the years, marketers can treat their customers with these accessories to ensure a hassle free journey. Budget friendly yet highly practical giveaways like custom luggage tags, ensure a safe and comfortable journey.
Why luggage tags
Still wondering why you should invest in promotional luggage tags? Here are some valid reasons that make luggage tags popular giveaways.
Essential
Luggage tags are necessary when travelling, to keep track of bags and to keep it safe from an unfortunate luggage mix up. Thus, customers will use it willingly and happily, wherever they go, while your brand enjoys a display in various locations. This in turn will help enhance brand exposure.
Security
Luggage tags make it easy to identify bags in crowded airports. Even if the bag is misplaced, luggage tags will help the users to identify their bags easily . Further, it minimizes the possibility of someone else picking up their luggage. In addition, these tags have space for your prospects to write their  name, address and number for easy identification.
Brand Visibility
Luggage tag allows your brand to stand out and hence you will be able to gain a clear advantage over your competitors.
Customizable
Luggage tags can be customized to suit your needs and requirements, as they are easy to design. So, if you wish to enhance your brand awareness, luggage tags could well be the choice.
Trendy
Luggage tags are available in various colors and shapes that offer something special for everyone.
Popular
Luggage tags can be used by people of any age group including kids and adults. In addition, it is  ideal as corporate gifts, referral gifts and employee giveaways. The low cost advantage will make it a perfect gift choice during mass events like travel trade shows. It will definitely catch the customer's eyes. 
Made to last long and look great, luggage tags will remain on the bags of your prospects for a long time. Thus your brand on these accessories will make consistent impression on the go. The best part is that, this branding happens without any repeat investment or effort.
What type of promotional luggage tags do you plan to use in your marketing? Share your thoughts with us on our facebook page.