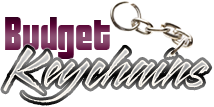 Benefits of Custom Keychains that No One Talks About
Posted by admin
Posted on October 29, 2021
Keychains continue to remain as a proven marketing tool  in promotional events. However, these ubiquitous items are often taken for granted.
Here are some unbeatable features of custom keychains that make it a perfect brand building tool in all types of events.
Cost effective
Keychains are ridiculously cheap and are available at prices starting a few cents, which makes it ideal for mass events like trade shows and mailer campaigns. So, if you  wish to get your message to a wider audience without breaking your budget, look no further than custom keychains. Spread the word, engage the audience with your message and above all keep your logo right in front of them for a long time by making custom keychains your marketing swag.
Compact and easy to distribute
Keychains are small and sleek, which makes it ideal as mailer items or even to distribute in person during business events. The best part is that keychains even change hands as these accessories will easily pique interest among anyone who sees it. Apart from having a closer look, people may even be tempted to use it especially if it happens to be an upgraded models like bottle opener keychains , which is more useful and interesting than their plain key ring!
High retention
In a society that is increasingly more conscious of environment issues, it is a great idea to opt for long lasting handouts like keychains. Ideal for all situations like road trips, shopping, holidays and more, keychains will not just keep the keys safe but even make a great fashionable accessory that is worth showing off! Some people even use keychains to highlight their hobbies or social commitment. For instance, a football shaped keychain will be the best way to tell the world about the soccer love of anyone whereas poker chip shaped keychains will help the high rollers stand out in the crowd!
Multi functional
Multi functional models like flashlight keychains can be used as a handy source of light various situations apart from being a keychain.  More the utility, more will be the visibility of your brand imprinted on these logo items. Give more value for your clients by choosing these combo Keychains that ensure something extra. It is a clever way for you to engage your clients with your message without being overwhelming.
Have a better idea to use custom keychains in your business promotions? Share it with us on our facebook page to join an interesting conversation.